Today's Photography and Poetry prompt 'Detail' had to be a special one for me. It is four years to the day that Ross and I started seeing each other and I wanted to write something especially for him.
To my mind, love isn't really about the great big gestures (although, I am a typical romantic and wouldn't say no!). It is about the every day things. The little things that no one else really sees or knows about. The smaller details.
This image is just one of the many things that Ross does for me. Most evenings, just before we go to bed, Ross puts the toothpaste on my toothbrush for me. It may not seem much but it is a big thing to me.
Detail
It's in the little things you do for me
The things that seem unseen
They don't really go unnoticed
But I need to say what I mean
The things like a cup of tea
Or the toothpaste on my brush
Stopping to make sure you kiss me
Although you may be in a rush
The cuddles on the sofa
Even though touching isn't your thing
And I know how much you love me
Despite the lack of a ring
Our viewing pleasure tastes
Well, we both love the same
Whether it is the Gilmore Girls
Or shooting Zombies in the brain
Your care for Grace is amazing
You are the perfect dad
Even though sometimes
I know she drives you mad
So Ross, please believe me
You never ever fail
It isn't about the big things
It's in the small detail
Victoria Welton 5th February 2015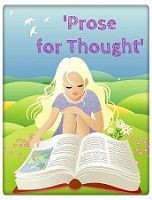 Copyright protected by Digiprove © 2015 Victoria Welton