Last night I was sitting on the sofa with Ross and Grace, watching 'The Truman Show', after a wonderful family day, minding my own business, when the phone rang.
Usually, on a Sunday evening it is one or the other of our sets of parents. Ross said not to worry, he'll tell them to call back later. Imagine my surprise when he told me that it was my best blogging buddy, Jaime from The Olivers Madhouse – particularly when we mainly communicate over social media!
She told me that I was a finalist. Again. In the MAD Blog Awards. In Most Innovative. She got stunned silence, followed by me asking her to list who was through to what category (I have to admit to not really listening as I was in shock still) followed by me crying! She told me that she had tried to tweet me, then email me and resorted to the more traditional phone! To make it once last year was amazing, but twice?! * Unbelievable.
*Cue Ross and Grace expectantly asking if it mean another trip to Legoland!!
After the phone call I tried my best not to go anywhere near Facebook or Twitter until Grace, Ross and I had finished spending our time together before Grace went off to bed. When I did venture there, it was wonderful to see the amount of support and congratulatory tweets.
A few people had told me to count on their vote but I never believed for one moment that I would be there a second time (I thought the first was a fluke!). I am absolutely and utterly thrilled and can't thank everyone enough who has voted for me and my blog.
To see that there were over 200,000 individual nominations with over 6,000 blogs taking part with just 59 making the finals makes this a total and utter honour when there are so many wonderful blogs out there.
A blog is a very personal thing and is something you tend to write and not really believe that anyone is actually reading. But they are. They really, truly are!
I, of course, would love to win the category this year. I share the Most Innovative Category with:
All of whom are amazing bloggers and wonderful people to boot. There are so many fabulous bloggers through to the final, writers who I have the utmost respect for and I can now fully class myself as their peer. Well done to you all and I look forward to partying with you in September 🙂 x
I do have to admit though, that I think the most magical thing that happened this weekend, was what took place on both #PoCoLo and #SoFoLo. A lovely community of bloggers has started to build up around these linkys and I am so proud to be hosting it. PoCoLo had 107 linkers!! Yep, you read it right! #SoFoLo this week also means lots and lots of people each giving each other Klout and being supportive to one another. I try to evolve my linkys all the time to ensure that they are current and inclusive – and, in particular supporting all the new bloggers out there (I know how daunting this can be). This is proof in the fact that I now have a waiting list to be featured on the Newbie Showcase until January 2015!
The MAD Blog Award winner of each category is decided by a vote. You can go to http://www.the-mads.com/vote/ where I am in 'Most Innovative' in the drop down menu as Vevivos if you would like to vote for me. Voting closes on 24th April 2014 at midnight.
Whatever happens, whether or not I win, I want to say thank you to all of you who have be kind enough to support me.
                                  I blogging!
I am so excited to have made this years finals of the MAD Blog Awards in 'Most Innovative' once again and would love the chance to win my category this year. If you would like to support me then please go to http://www.the-mads.com/vote/ and choose 'Vevivos' in the drop down menu. Thank you 🙂 x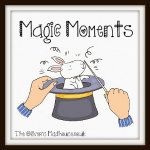 Copyright protected by Digiprove © 2014-2016 Victoria Welton