Welcome! Post Comment Love is BACK!! With a couple of new bits and bobs – but I will come back to that in a moment. How are you? How was your Christmas and New Year? I want to say a MASSIVE thank you to everyone who gave me so much support before Christmas, you have no idea how much comfort it gave to Ross and I at such a difficult time.
I have enjoyed writing a number of posts for me over the last couple of weeks and am enjoying getting that back onto my blog. And not just writing blogs either.  With a new camera I fear you are going to see a lot more photography on here! Prose for Thought returned yesterday too and I am using a photography prompt to also help with my poetry.
This weekend I am off to Exeter University to become a case study for people learning homeopathy. The person treating me is fully qualified and will be helping a group of students – as well as me at the same time. I am very interested to see how it all pans out.
So, as you may have noticed, I am now displaying the newbie showcase's badge in my sidebar. From now on, that is where the newbie showcase's badge will be for a week until the following week when the new newbie showcase will replace them! Although, as two of the newbies missed out, I have three of them there right now and, to make it up to the two who did miss, I am leaving them there for a month. Make sense? I hope so!
If you would like your blog, or linky, or anything else featured at the top of this post then please get in contact with me at [email protected] and I will start a rota. If your feature is time sensitive then I will make sure I put you ahead.
Also, I would like to get YOUR suggestions for what you would like to see publicised on the #SoFoLo link up. Do you have a social media account you want to publicise that I don't do enough of? Would you like me to do a #SoFoLo for events? Just tweet or email me and I will make sure I include it this year.
This week I have decided to do #SoFoLo for linkys. There are loads already on the block and many new ones which have started this month. So come and link up your linky to give it some publicity. I will then tweet it out for you and use your hashtag to get it some attention. So pop over and share your link – page or post. Please use the #SoFoLo hashtag if you tweet out to say that you have linked. Also, don't forget our #SoFoLo community on Google + and our #PoCoLo Facebook group where you can come and share absolutely anything (porn will be removed though!).
If you are a regular here then it would be great if you spread the #PoCoLo word. However, if you are new here then welcome! Post Comment Love is all about sharing posts which you have written this week which just haven't got the attention they deserve and, with them all in one place, we can help each other share the comment love. This is one of the easiest links EVER. You don't have a 'special theme' to have to write about, the post can be personal, sponsored, a photo, a review, a competition, your own linky, something you've linked to a linky….WHATEVER you like – it's one you've already written this week! If you want some publicity and attention, then you are in the right place!
Please make sure you go across and comment on at least two other linkers posts. Linkys work if everyone supports each other
 then spread the #PoCoLo about this link up on Twitter. The post you link up has to have been written in the last week. The link will go up every Friday at 6.30am and close on Sunday evening at 8pm. I will make sure I retweet anyone and also try my best to tweet out the posts with the PoCoLo badge being displayed on either the post or the sidebar.
I have a list for the Newbie Showcase running into November 2015. If you would like to be featured then please email me at [email protected] so I can put you on the rota. Remember, your blog needs to be under a year old to feature from the time of sending your email to me.
This week's newbie showcase is an absolutely lovely lady with a really beautiful blog. Please welcome Kanchan from The Intrepid Misadventurer.
Hi I'm Kanchan from The Intrepid Misadventurer! I started my blog 14 months back as a bid to create something that would be a portable feature in my life after having moved 18 times and lived in different places and countries- probably a bid to create some permanence and continuity in all that displacement! 🙂
I used to work as a writer with Fox News and Sony Media Corp. before my children and through those years, yearned to be able to write for myself-about things I cared to write about and saw this is an avenue to do just that. I believe that as parents, we still need to maintain who we are as adults, and we are the adults we are as a result of being parents so I feel my blog has something there for every adult, every parent regardless of how old your children are or at what stage. I write about pop culture, trends, family life, travel and dabble in some photography too. I was completely blown away to be a finalist in the BiBs 2014 list for Fresh Voice and Shortlisted for the BiBs2014 Photo category.
This year I would love to grow my blog as it's taken a backseat with yet another move to Dorset (our final one, thankfully!) and a few overseas travels after that 🙂 Through my short blogging journey, I've been overwhelmed with the little community that I've become a part of on Instagram as an offshoot of my blog and an arm that continues to "write" visually even if the blog has at times been quiet.
I always maintain that we are more alike than different and that in essence we are powered, enthused, intrigued and perplexed by vastly similar things. Those "similar things" are the very soul of The Intrepid Misadventurer – A mellow-yellow pit-stop for a different perspective!
I hope you'll enjoy popping over and apologies that there's nothing very recent on there, we've just returned from a whirlwind trip around Chicago and India, but please do stay in touch and there should be plenty posts on there soon:)
Find me on Instagram: http://instagram.com/intrepidmisadventurer
Please pay Kanchan and all the lovely linkers below, a visit. Have a great weekend xx
Go Over and share your Linky with #SoFoLo HERE.
Link Your PoCoLo Posts here: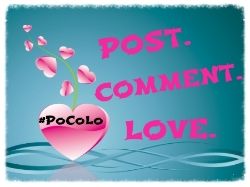 <div align="center"><a href="https://www.vevivos.com/post-comment-love" title="Post Comment Love"><img src=" http://i1322.photobucket.com/albums/u568/ToriWel/4e4a1bf6-07cb-494b-b06e-f959b1fe1311_zps654d027a.jpg" alt="Post Comment Love" style="border:none;" /></a></div>
Copyright protected by Digiprove © 2015 Victoria Welton