Following my series on YouTube, The Conception Diaries and our attempts to get pregnant, our IVF baby is due in July 2017. My last update was at 25 weeks pregnant when I wrote about swollen legs, a trip to Edinburgh, insomnia and my giveaways with Indigo Herbs and Elizabeth Brown Maternity.
I am now 26 weeks pregnant. As I type this, I have just 93 days to go. Our boy weighs around 2lbs and is approximately 35.5cm, nearly as long as a courgette!
A raw egg incident
On Monday evening I decided to cook Grace a special dinner as she was going away the next day and we weren't going to see her until Sunday. Ross was away so we had a girly afternoon and evening together. We had spent the morning with my mum and stepdad and then, in the afternoon, Grace and I discussed the facts of life. This was because she had brought home a letter from school explaining that there would be sex education next term. There was a bit of laughing and a bit of her being horrified but, on the whole, it went well. She also had a better understanding of IVF. Anyway, back to the meal. Grace had been bugging me for ages about having Eggs Benedict again so I made it from scratch including the hollandaise sauce. Of course, what I hadn't thought of was the fact that the egg yolks would be pretty much raw!
After a bit of a panic and discussion with Grace, I consulted one of the mum Facebook groups I am in and they really helped to put my mind at rest. It turned out that as long as they have a red lion mark and are in date then I should be OK. This all checked out fine thankfully!
Tuesday alone
On Tuesday morning, Grace went off with a school friend and her father to spend a few days at Crealy. Grace then went back to Guildford and won't be home until tomorrow. We have really missed her and are looking forward to spending the final day of the holidays with her on Monday. Ross was away on business so I had the whole of Tuesday to myself. I did some work and made the most of the peace and quiet! Ross arrived home around 11pm.
Our latest scan and consultant appointment
The following day, in complete contrast to Tuesday, was pretty busy! We left for the hospital around 9.15am and went first to wait for our scan. It was lovely to see Helen, our fertility nurse – the lady who first confirmed we were pregnant – and we had a lovely chat with her. We then got shown in to see the sonographer. Unlike previous occasions, it was all a bit frosty. The sonographer didn't feel as welcoming as all the others we had seen and just went through the motions. We asked if there were any photos and she replied that she hadn't taken any and it wasn't really worth it this time! I shall definitely make sure we get some at our next scan.
We then had to go and wait for the consultant. Instead, we saw an assistant who wasn't as knowledgeable as the ones we had seen previously. She told me that she understood that I had 3 children (!) and I corrected her. We then had to explain the whole of our IVF treatment again and she kept asking why we had gone to a different country. It kind of felt like we were getting grilled a bit. She then went to leave the room to check with the consultant on a few points and then realised she hadn't taken my blood pressure! It all felt a bit strange.
All was fine though. Our baby boy is growing well according to the scan. His head circumference is 246.7mm, abdominal circumference is 216.2mm, femur length is 46.8mm and estimated weight is 15ozs. He presented as breech with his spine to the right. The amniotic fluid is normal but my placenta is still low. According to all the charts he is completely average.
A midwife appointment
My midwife appointment was the same afternoon as the consultants – which was a bit of a mistake really as they didn't quite know why I had come when I had already had a check up that morning. There was a trainee midwife in the room so it was good for her to go through a few things with me and ask some questions. They listened for the baby's heart beat but our little boy was having none of it and it took them ages to find it! As I left I made an appointment for next Wednesday to have a blood test and an Anti-D injection due to my negative blood group and the baby's positive.
26 weeks + 5 days bump
Here is today's bump photo. I love the ASOS maternity dress which I am wearing as it is not only flattering but extremely comfortable too.
Ross and I took a trip to Waitrose this afternoon as I needed to pick up some bits and pieces for our Easter roast. Whilst we were in the store I slipped on a wet patch in one of their aisles. It really scared me and I went to find one of the staff to inform them. She was so apologetic and very kind and when she was, I started to cry! Not just because it scared me but because she was so nice. She kept offering me a glass of water and a sit-down. I told her that I was fine and went off to find Ross to tell him what happened. When we were queuing up to pay, the manager came to find me and wanted to take my details for their accident book. Once he had done this, he took me over to the flower section and offered me an orchid of my choice. I was really touched by their kindness and customer service.
Our first piece of nursery furniture
Last night I constructed our first piece of nursery furniture. When my mum and stepdad came up last weekend they brought a changing table with them. My mum had had it at her house for my nephew, Henry, but he is too big for it now so she gave it to us. It had been partly constructed and, because Ross was at a gig with his band and I was on my own, I decided to put it together. It took me about an hour and a bit of puffing and panting, but I did it! My mum had also given us some beautiful Peter Rabbit fold-up storage boxes to sit on the shelves underneath.
Today Ross has been moving furniture around and I have been shifting and sorting to try and put the baby's room together – something we had only done intermittently so far! My office is now in the bigger spare room and my old office has become the baby's room. It is perfect as it has yellow walls and a blue carpet and goes well with what we have already. The changing table and chest of drawers are in, there is a built-in wardrobe so now all we need is a crib. All the clothes we have so far are in the room together with the toys and other baby necessities. Finally, it is starting to come together.
Two Giveaways
Just a reminder that I have two great giveaways for anyone who is pregnant or would like to treat someone who is. You could win a Pregnancy Care Gift Set from Indigo Herbs and a £100 voucher to spend with Elizabeth Brown Maternity.
What's Next?
This week, Grace is back to school, I am off to see the midwife on Wednesday and then, on Friday, Ross' band is headlining at the Yeovil Beer Festival and we have some friends coming to stay.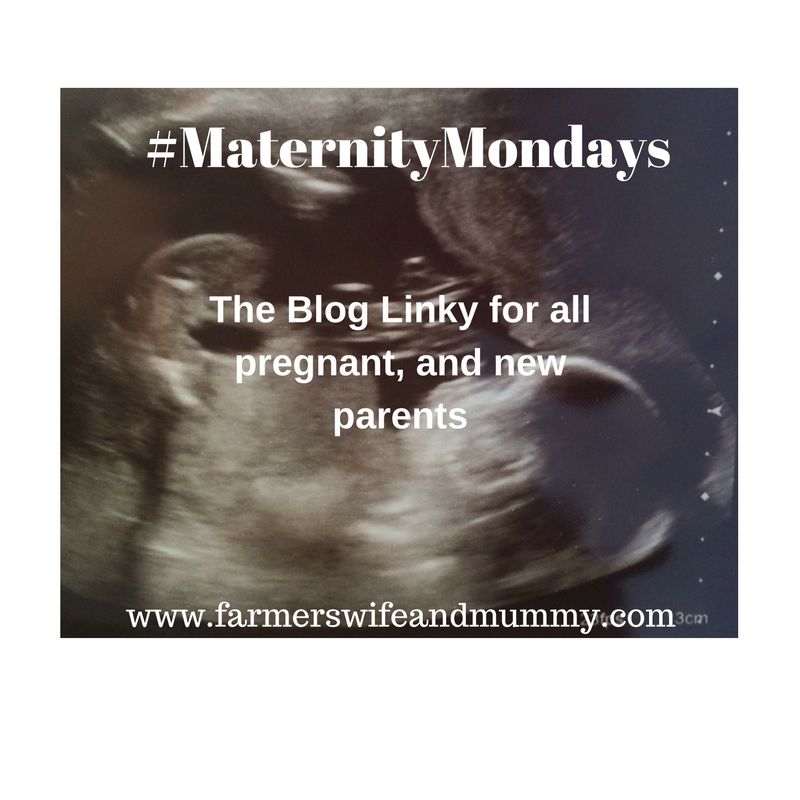 Copyright protected by Digiprove © 2017 Victoria Welton