Following my series on YouTube, The Conception Diaries and our attempts to get pregnant, our IVF baby is due in July 2017. My last update was at 19 weeks pregnant when I shared our 20 week scan and gender reveal video. I have to say that the reaction to our video has been amazing – to date, the video has been viewed on YouTube 220 times and on my Facebook page a staggering 80,000 times, shared 45 times and reaching nearly 337,000 people!
Over half way
I cannot believe that here we are at 21 weeks and I am more than half way through my pregnancy. I am trying my best to remember every moment – and this is the real beauty of having a blog, as I can record it here for our boy to look back on in years to come. Grace still loves hearing some of the stories from when she was 5 – even though she feels a little embarrassed at the moment – but I know that she is aware that, when she is older, she will be able to look back fondly on all the memories.
The other great thing is that our son will know just how much he was – and is – loved and wanted. It hasn't been easy going through the egg donor process but hopefully this will help him to understand that.
An exciting delivery
At the end of last week we received an exciting delivery from the wonderful team at iCandy. I have been in contact with them since the launch of the new Orange pushchair and have to admit that I have been lusting after their products(!) so I am very excited to be able to work with them. We haven't opened it yet as we would like to make an unboxing video so that people can see exactly how it comes out of the box. We have ordered the Peach and, when Ross and I saw this particular colour in Mothercare when picking up the boots for our gender reveal, we knew exactly what we wanted! All will be revealed soon.
The Baby Show
Last weekend I was invited to the Baby Show so Grace, my mum and I travelled up to the Excel. I was so excited to finally start looking at all the products that might come in useful for us in the months to come and there were some wonderful items. I shared 10 of them in a post I wrote earlier in the week, but here is my weekly bump photo from the show where I am wearing a beautiful Elizabeth Brown dress who, I am pleased to say, I will be working with – and will have a great giveaway from – soon.
I am feeling him move
It's funny because, just as I started to type this part, our little boy started to kick me! He really is starting to move a lot now and, thanks to my Kicks Count app, I am able to track his movements. His favourite times of the day seem to be around 10pm and 11pm – and then at around 4am he likes to use my bladder as his punchbag! Ross hasn't really felt anything yet when touching my tummy but Grace certainly has.
My blasted snoring!
This situation has started to become a real bone of contention for both Ross and I. Earlier in the week Ross was struggling to sleep, as was I. I was so concious of snoring that every time I started to fall asleep, I woke myself up again! In the end Ross went into the spare room but this didn't solve the problem for him and he landed up staying awake all night, bless him.
I have tried a number of different nasal strips – which seemed to work during my last pregnancy – but they have changed the design and now, instead of metal strips which seemed to mould with the contour of your nose, they use plastic which is no bloody use at all!
I have now ordered the Antisnore which is a plastic device that you stick in both nostrils! Apparently they have a money back guarantee so I feel fairly assured by this – unlike the silly nasal strips! Cross your fingers for me (and Ross) that this works!
Medical exemption
One of the things that I have felt fairly let down by during this whole conception process is my GP, as I have mentioned before. It feels to me that, because we haven't conceived naturally, I am a bit of an afterthought. No one had even mentioned a medical exemption certificate to me and, because I automatically received it when I got pregnant with Grace, I presumed that the same thing would happen this time. Not so. Anyway, I finally applied for one at the end of last week which will help with the fact that I have to take aspirin every day!
What's next?
It is all going to be fairly quiet over the next couple of weeks as I haven't got any more scans until early April now. I will still be updating here though because I am starting both Aquanatal and Pregnancy Yoga classes very soon – and I'm sure you'd like to know how Operation Stop Snoring goes!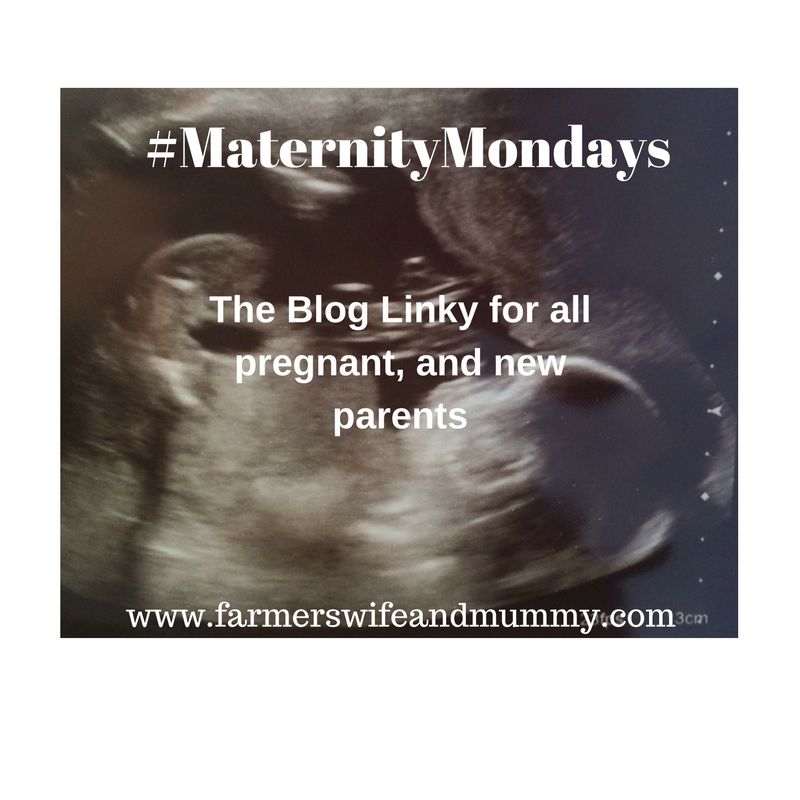 Copyright protected by Digiprove © 2017 Victoria Welton