Following my series on YouTube, The Conception Diaries and our attempts to get pregnant, our IVF baby is due in July 2017. My last update was 17 weeks pregnant and I told you how everything had been fairly straightforward and I was looking forward to half term. On this update I am share what has been happening over the past two weeks and explain all the excitement of our 20 week scan and gender reveal.
My baby bump
This is my 18 week + 5 bump photo. I decided to try and take a better image than the ones I had been taking so set up my backdrop and lighting in our spare room and set my camera on it's tripod. I made sure my camera had the correct settings but full credit for taking it goes to Grace who told me how to pose!
In the photo I am wearing a Tenki dress/tunic which I found when Grace and I went on a girly shopping day in half term. Last week I wrote a post about how difficult it was to find maternity wear on the High Street – and at a decent price! – and quite a few people seemed to agree with me.
Some exciting opportunities
Over the last couple of weeks I have been approached by some companies which I have full admiration for in the world of baby products. I went to the launch of the new iCandy Orange pushchair and am thrilled to be working with them very soon, I also wrote a post last week about the plans I have for feeding our new baby – this has been helped by the wonderful people at Tommee Tippee who have sent me a product to ensure that I am better equipped this time around!
I will be attending The Baby Show next weekend at Excel in London and taking Grace and my mum with me so I am hoping to come up with some more ideas of what I will need ready for July. I have to admit that I have forgotten it all!
There are a couple of companies which I am working with which I can't name as yet so watch this space!
Our 20 Week Scan
The biggest thing to happen this week was our 20 week scan which took place yesterday – Thursday 23rd February. I have to say that both Ross and I felt nervous in the lead up to the big day! I really don't know why but I guess, like everything this pregnancy, it was a pretty big deal.
We arrived at the hospital at around 10.50am and it wasn't long before Wendy, our sonographer, invited us in. She was new to us but, just like the rest of the staff, was really lovely. She started by checking all was OK and quickly found the heartbeat. Baby was much bigger than the last scan and it was lovely to be able to have another look.
She carried out the usual measurements and checks and confirmed that she couldn't see any issues including spina bifida or a cleft lip. All the limbs and organs seemed to be in place. Then, it was time to reveal the gender which we clearly told Wendy we definitely wanted to know. As she found the relevant area, I don't think Ross and I really needed to be told but she confirmed that it was a boy.
Ross and I were thrilled. We would have been happy either way but a boy really does complete our family. After that I couldn't stop crying!
A slight cause for concern
The only slight issue that Wendy picked up on our scan was the fact that I had a low-lying placenta. She told me not to be too worried as 90% of women find that this lifts later in their pregnancy. All it means is that they will be checking this on my next few scans and, when it comes to nearer the time and it hasn't lifted, it will mean I will have to have a c-section.
Buying the boots and telling the family
One of the things we wanted to do was surprise Grace by presenting her with a relevant item of clothing to reveal the gender to her so Ross and I took a trip to Mothercare where we found the most gorgeous pram shoes to present to Grace when she got home (in the photo above and in our video below).
When we got home I contacted my mum but she was out for lunch and Ross and I managed to speak to his parents once they had arrived home from their flight. We told the rest of our families later that day but next on the list was Grace!
Grace's excitement
Grace had been looking forward to our 20 week scan for a long time as she knew that this was when we were going to find out what we were having. To start with she was quite sure that she would like a sister – after all, girls are best!
As time went on, she has decided that may be a brother would be better. Her experience with her cousin, Henry, a couple of weeks before had helped, but she had come to the conclusion that if we had a boy, she would be able to have girly days out with me and that Ross would be able to have 'manly days' with her brother. Ross did ask her what manly days were. He asked if they were they for punching things and making fires? She told him that they were!
All week at school Grace had been reminding her teachers that she would be finding out on Thursday so, yesterday afternoon, her teacher let her table out first so that she could get home quicker to find out. She ran all the way back and arrived more than 5 minutes earlier than her usual time!
Our gender reveal video
Today, Friday, we shared our gender reveal video on my Facebook page. So far it has had nearly 5,000 views over there and been shared 13 times. We have been overwhelmed by all the wonderful comments. Thank you so much.
What's next?
Next weekend we are off to the Baby Show and now that we have had our 20 week scan and everything feels even more real, I can start looking at all the different products, deciding what else we need and really get excited!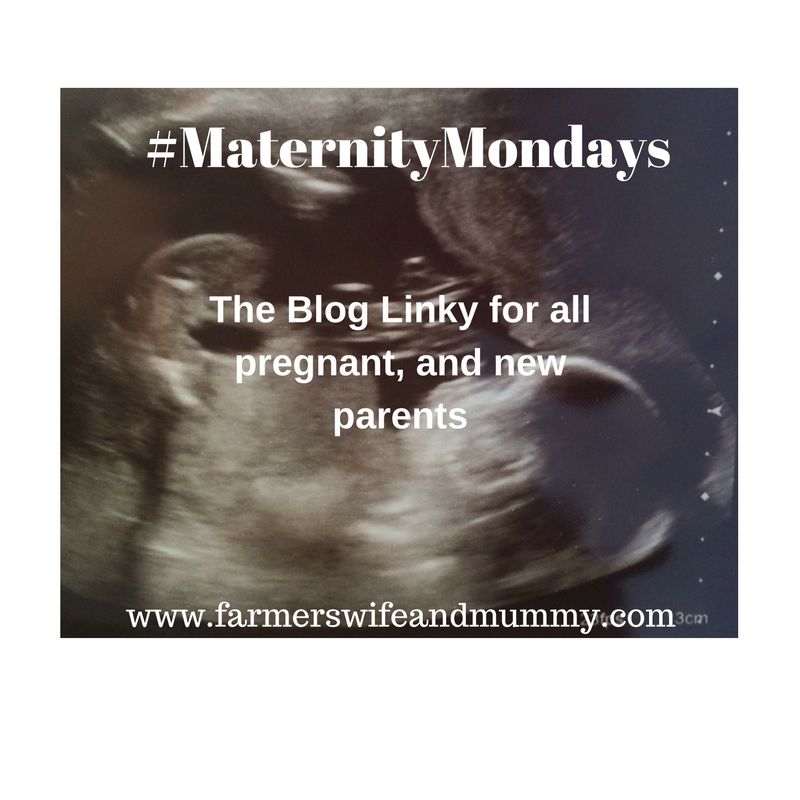 Copyright protected by Digiprove © 2017 Victoria Welton