This week is half term and, on Tuesday, Grace and I decided to have a girly shopping day in Taunton (this and Yeovil are our nearest big towns). Grace wanted to spend some of her Christmas and Birthday vouchers and money and, at 18 weeks pregnant and an ever-increasing bump, I was in need of some maternity clothes.
The last time around
When I was pregnant with Grace I became HUGE during my pregnancy. It wasn't that easy to find things to fit me and the choice that I had was limited. I spent much of my time in some large, over-the-bump, stretchy black trousers from the Blooming Marvellous range in Mothercare – I kept them as I loved them so much and am wearing them this time around too. Although they seem to be much looser!
I was also a regular in Debenhams as I loved their Red Herring maternity range and found their prices extremely competitive. I did keep a couple of their summer tops and intend to wear those when the weather improves.
A great start
The first shop that we went to when we arrived in Taunton was New Look. This was mainly because Grace had a voucher which she wanted to spend and because it was closest to the car park. As soon as we walked in the door, we were faced with the maternity section so I had great hopes for the other stores we were going to find.
New Look had a sale on and I purchased a gorgeous black floral print chiffon shirt (pictured below) reduced from £22.99 to £11. I already have some long maternity tops which would look fine underneath. I also bought a two pack of their black maternity leggings for £14.99 and I have to say they are really comfortable.
Limited choices
From that point on, however, it was downhill I'm afraid. After we had done everything that Grace had wanted and paid a visit to Subway for our free lunch, we went to JoJo Maman Bebe to return some maternity tights which didn't fit. These were a large size and cost £8. They didn't have anything bigger and I certainly don't class myself as hugely massive (yet) so goodness knows how people bigger than me are coping.
I was going to exchange them for some maternity knickers as my normal ones were getting very tight. Then I noticed that a 3-pack of pants was £14! Talk about a taking advantage of a captive audience. I checked out the rest of the maternity wear and kind of felt deflated. I had already looked on eBay and hadn't really seen anything I liked. Everything I liked here was out of my price range – and I was even more reluctant to spend knowing that it would probably only fit me for about 7 months!
Alternative options
Of course, I still needed some new knickers so it was Primark to the rescue! We went there and bought 3 pairs of extra large stretchy briefs for £5 – needless to say I bought two packs.
I was determined to try further stores to see if they had maternity ranges. Next stop was Top Shop where I was told that they had nothing in store, everything was online – but they could order it in for me to collect for free (Taunton is around 25 minutes from us). Then Next and Dorothy Perkins stores followed the same policy.
Eventually we landed up in Debenhams where I was hoping that good old Red Herring would save the day. Wrong! Yet another place that no longer stocked their range in store, only online. What is it with this? One of the issues I have had is ordering things online and then religiously having to return them because they don't fit. It is far easier to try on in the store.
Some success
The sales lady in Debehams said that I might find some maternity wear which had been ordered online but returned to the store so Grace and I ventured down to the basement level.
No such luck I'm afraid. But there was one particular label which gave me hope. Even though it wasn't maternity wear, I found Blue Vanilla who offered plenty of oversized and longline clothing which suited a pregnant lady like me.
Grace and I took a number of items off to the fitting rooms where I was able to try them on at my leisure. I bought a longline, oversized blue checked shirt for £10 in the sale and a gorgeous navy stripe chiffon dipped hem tunic top (pictured above) for £20. I also bought a lovely tunic from Tenki for £10 in the sale – which Grace loved!
All in all I found enough to keep me going but why should we have to pay through the nose for maternity wear and why don't more stores stock it? Thank goodness for New Look and the brands which make items accessible for us pregnant ladies!
Have you had any issues finding maternity wear? Do you have any tips of where to shop? I would love to know!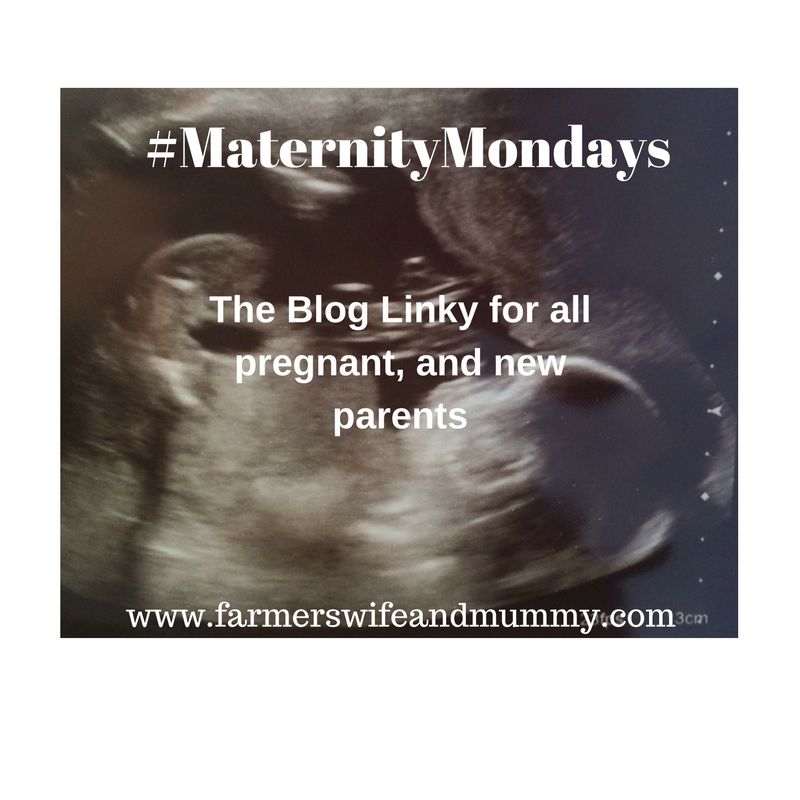 Copyright protected by Digiprove © 2017 Victoria Welton