This week's photography and poetry prompt was a bit of a no-brainer for me. Big Kids just had to be about Ross and Grace and their relationship.
Not only is Ross a fantastic dad to Grace – he cares for her, supports her emotionally and financially and is always there with brilliant advice – but he plays with her tirelessly. They play games together and are regularly seen having verbal spars. You can see that many of her mannerisms and sayings are definitely coming from him!
This photo is just one of many that sums up their sense of fun! Their play fights sometimes have me in stitches!
Big Kid
He swings on the swings with all of his might
Regularly there is some kind of wrestling fight
Mickey Mouse and zombies are two of his games
I'm sure you can guess but I'm naming no names
He laughs and he jokes and he takes the mick
If you play the game then you need to be quick
Groc9 and Friday and lots of in-jokes
Lots of big fun as at her he pokes
The best of friends as well as her dad
Sometimes I watch them and think that they're mad
But I would never change the way that they are
Big kid and little, I love how they spar
Victoria Welton 1st April 2015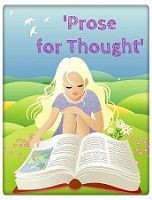 Copyright protected by Digiprove © 2015 Victoria Welton