Following the excesses of the past week; cream teas, turkey dinners, pies, 3 course meals, cooked breakfast and a Sunday roast, the Clean 9 Cleansing Programme couldn't have come at more convenient time for me.
A friend of my brother and sister recently approached me as she works for and promotes Forever Living products and asked if I would review the programme and share it with my readers. Having not only started eating rather a lot of carbohydrates, but living in the West Country now – home of the cream tea! – this was a very welcome offer.
For the next 9 days I shall be following the cleansing programme to the very last letter.  The neat box that you are provided with contains:
3 x 1 litre bottles of Aloe Vera Gel
Forever Lite Ultra with Aminotein
Forever Garcinia Plus (70 tablets)
Forever Bee Pollen (100 tablets)
Shaker
Tape Measure
Measuring Cap
You are also provided with a good amount of literature, a DVD about the benefits of Aloe presented by Martyn Lewis and full explanation of the programme and how it works. Clean 9 states that it 'puts you on the path to a cleaner, healthier, happier you, whilst cleansing your body of unnatural chemicals'.  In the little booklet you are provided with, you write down the 3 goals that you are hoping to achieve over the next 9 days. My are as follows:
To lose weight
To feel more energised
To feel happier and healthier
You also record your weight, measurements and how you feel on a scale of 1 to 5 as to how hungry, energetic, motivated and confident you feel.  I have to admit that at the moment all of these things are really low  for me and it probably doesn't help that I am feeling rather poorly with an awful cold (if I am honest all I want to do is go to bed and stay there for a week!).
The diet suggests that you take a minimum of 20 minutes exercise each day in the form of walking, running, cycling or swimming. Thankfully I can now walk Grace to and from school. This takes around 15 minutes each way and, on the way back, is up a rather large hill! I also wore my fitbug and know from past experience that it takes around 2,900 steps there and back.
For the next two days I shan't be eating anything and I will be carrying out the following regime:
Morning: 2 Garcinia Tablets (20 minutes before Aloe), 4 oz Aloe Vera Gel and a minimum of 8oz of water. 20 minutes of exercise
Snack: 2 Bee Pollen Tablets and a minimum of 8 oz of water
Lunch: 2 Garcinia Tablets (20 mins before Aloe), 4 oz of Aloe Vera Gel and a minimum of 8 oz of water, 1 scoop of Lite Ultra and 10 oz of skimmed or soya milk to make a shake. 2 Bee Pollen Tablets.
Dinner: 2 Garcinia capsules (20 mins before Aloe), 4 oz Aloe Vera Gel, a minimum of 8oz of water, 2 Bee Pollen Tablets
Evening: 4 oz Aloe Vera Gel and minimum of 8 oz of water
After two days, I shall be following a very similar pattern but to dinner I also add a 600 calorie meal. The diet asks you to ensure that you drink plenty of water and warns that you may experience some light-headedness and feel lethargic.
So, what is my weight and current measurements? This was the bit I was very concerned about sharing with you to be honest!!
Today's weight: 176.2lbs
Arm: 10 inches
Waist: 30 inches
Hips: 45 inches
Thigh: 27 inches
Chest: 35.5 inches
I shall be updating my progress via Twitter during the course of the next 9 days but come back to see how I have faired in full on 1st October!
In the meantime, if you would like the opportunity to try the Clean 9 Detox for yourself, then my friend Shyne is offering the readers of Verily Victoria Vocalises 15% off the full price of the diet which normally retails at £119.24. Just go across to her Facebook page, Kosi Health and Nutrition, quote my blog name and that you are interested and the lovely lady will get in touch with you.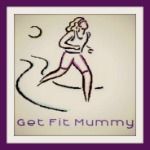 Copyright protected by Digiprove © 2016 Victoria Welton