Welcome to this week's Post Comment Love and Newbie Showcase. We made it to half term! Yay!
Grace has an inset today so we are going to make the most of spending time together and, with half term next week, I am looking forward to doing some fun activities and crafting too as well as putting into practice some of what I have learned on my photography course.
The New You Plan TFR diet continues and I am so pleased with the results I am seeing. It has now become a routine and I have placed my second order for my next two weeks. I have included some favourites in the order and have now learned how to bake with some of the products! I am so happy in fact, that I may very well continue on from the 4 weeks I have already done. I am aiming to be back into my normal BMI by the end of the trial.
This week saw 4 years since Ross and I started seeing each other so I wrote a poem for him and included it on Prose for Thought yesterday.
This week – due to a number of deadlines and a very exciting project I am working on ready for next week – #SoFoLo is taking a break BUT I would like to get YOUR suggestions for what you would like to see publicised on the #SoFoLo link up. Do you have a social media account you want to publicise that I don't do enough of? Would you like me to do a #SoFoLo for events? Just tweet or email me and I will make sure I include it this year.
Don't forget our #SoFoLo community on Google + and our #PoCoLo Facebook group where you can come and post your PoCoLo post for some more shares as well as any of your social media accounts of yours that need more followers.
If you are a regular here then it would be great if you spread the #PoCoLo word. However, if you are new here then welcome! Post Comment Love is all about sharing posts which you have written this week which just haven't got the attention they deserve and, with them all in one place, we can help each other share the comment love. This is one of the easiest links EVER. You don't have a 'special theme' to have to write about, the post can be personal, sponsored, a photo, a review, a competition, your own linky, something you've linked to a linky….WHATEVER you like – it's one you've already written this week! If you want some publicity and attention, then you are in the right place!
Please make sure you go across and comment on at least two other linkers posts. Linkys work if everyone supports each other
 then spread the #PoCoLo about this link up on Twitter. The post you link up has to have been written in the last week. The link will go up every Friday at 6.30am and close on Sunday evening at 8pm. I will make sure I retweet anyone and also try my best to tweet out the posts with the PoCoLo badge being displayed on either the post or the sidebar.
I have a list for the Newbie Showcase running into December 2015. If you would like to be featured then please email me at [email protected] so I can put you on the rota. Remember, your blog needs to be under a year old to feature from the time of sending your email to me.
This week's newbie showcase is Rachel from Parenthood Highs and I can remember when she first linked to #PoCoLo.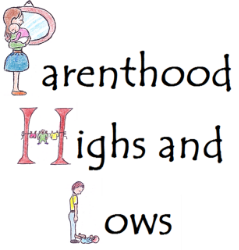 I started blogging back in November 2013. It was originally called 'Activities 4 Kidz', and was all about the various crafts and activities I did with my children. It came about after an anonymous Facebook message off a 'friend' (still have no idea who though!) saying nobody cared about the things we did. Lots of people commented on the screenshot that I posted saying they loved the things we created, and it had inspired them to do things with their own kids. From this, my own little corner of the internet was born.
In May 2014, I realised I wanted to write about so much more than just kids activities. I wanted to document my pregnancy, I wanted to write about my family, and so my blog became 'Parenthood Highs and Lows'. With three boys under 3.5, there are plenty of the highs!!
Blogging has become much more than a hobby. I was a teacher before I left to become a stay at home mum. When I gave up work, I felt a little lost, and often didn't leave the house for days on end. Everyone worked, very few of my friends had children and I felt a little bit lonely at times. Through blogging, I have a bit of focus back in my life, and it keeps my mind from turning to mush. It's brought us opportunities that I could only have dreamed of, and helped give me some confidence and new friends. It's also given me a whole new career path, as I have recently been able to take my writing to a professional level.
I'm really excited about what 2015 has to bring for my blogging and my writing!
You can find me in the following places:
Twitter: @parenthoodhighs
Facebook: www.facebook.com/parenthoodhighs
Pinterest: https://www.pinterest.com/Parenthoodhighs/
Instagram: @parenthoodhighs
Bye for now!!
Please pay Rachel and all the lovely linkers below, a visit. Have a great weekend xx
Link Your PoCoLo Posts here: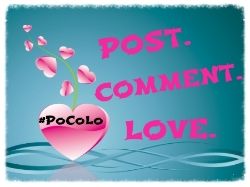 <div align="center"><a href="https://www.vevivos.com/post-comment-love" title="Post Comment Love"><img src=" http://i1322.photobucket.com/albums/u568/ToriWel/4e4a1bf6-07cb-494b-b06e-f959b1fe1311_zps654d027a.jpg" alt="Post Comment Love" style="border:none;" /></a></div>
Copyright protected by Digiprove © 2015 Victoria Welton