Nothing in life has ever come easy to me; education, growing up, relationships, work. As the years have gone by I've come to look at them all as challenges putting me to the test rather than life being unfair to me. They were testing my resolve, my strength. But, as another disappointment strikes this week, I have started to lose just a tiny bit of that resolve and strength. I wonder how far life wants to put me to the test. What for and why?
I woke at 5am today – just like I have for over the past two weeks. The first 14 days were because I had needed a wee for the third time during the night. The last two mornings has been for a different reason. Stark, cold reality hits me and the sadness overwhelms me. The headache starts and the tears come again. I'm surprised I have any left. It reminds me of the feelings of a miscarriage – but it is not.
Ross was as shocked as I with the blunt sound of the doctors voice on Tuesday afternoon. HCG count less than one she said. We had rung twice to chase, both of us too excited to focus on work. This excitement turned to despair, anger, resentment and sadness as soon as we heard the news.
We rang our clinic in Cyprus. The one where, exactly two weeks before, they had transplanted 4 tiny embryos into my womb. Two boys and two girls. They told us there was a 1% chance of quads but we would be happy with just one. They were as shocked as we were to hear the news. How could this be? I'd been displaying all the symptoms – the sore breasts, the tiredness, even the implantation cramps – but yet again my body had been playing the cruellest trick of nature on us.
Anyone who has been through fertility treatment will know the relentless rounds of medication – injections, pills, pessaries. Since returning from Cyprus I've had 8 alarms per day set on my phone to remind me, along with the constant verbal reminders from Ross. It was all going to be worth it was what we kept telling ourselves. Ross had started to become a complete pro at injecting and we said that he had missed his vocation in life as a doctor.
And what of Ross? This man has been a complete rock. I have never known kindness like it. Caring for me every step of the way. Telling the flight staff on the plane home that he wanted me boarded with the disabled passengers so I wouldn't get knocked, making me rest, looking after me on our return – especially when, in response to my email saying that the embryo transfer had gone well, the health retreat I worked for got rid of me causing unnecessary stress. He has made sure I got plenty of rest, taking on all the household chores and doing the school runs as well as all the cooking. Putting up with all the mood swings. Each evening, when we went to bed he would say 'night night babies' and I would respond with a 'night night daddy'. Now, just like me, he is so very, very sad.
My poetry and my photography are helping me through, along with Ross and Grace. This sadness won't last though. It's another moment in time. Another challenge we have to face head on and overcome. Determined that this won't beat us and that we will get what we dearly want.
What I will say though is if you have children please take that responsibility seriously. Know how lucky you are. Teach them self respect. Get them dressed every day and help them understand cleanliness. Help them to speak properly, learn manners and empathise with others whilst making sure that they stand up for themselves. Help them see that even though some have it better, there are lots who have it much worse. Help them see when enough really is enough and that no one has the right to feel bad for having an opinion. Don't make them the centre of your universe but don't ignore them either. I see so many young people without any life experience giving birth to children. Getting pregnant so easily and then saying they don't really want them. Being a parent is the hardest, most rewarding job in the world and I see so many complain about it. People do it the world over, and there are so many who are not as privileged as those who are reading this, those in third world countries who still manage to do it with a smile on their face and love in their hearts. Please want your children and love them all you can.
Finally, to all the men out there who treat the mothers of their children so appallingly – and I know a few – I despise you. I don't care how you are related to me, I want nothing more to do with you. I see what Ross goes though every day, how he wants what you have. You don't know how lucky you are. Learn some respect for what you have and for what this woman has given you.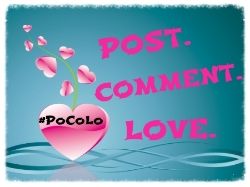 Copyright protected by Digiprove © 2016 Victoria Welton