This week's prompt word is 'warmth' and believe me, it really is one I need in this cold and blustery weather.
The photograph I have decided to use for this week's prompt is one I took when we were on holiday during the summer at Brean Sands. The girls and I had had a wonderful day and we decided to take a walk down to the beach to take a look at the sunset. The girls played as I took photos of this beautiful warm sky. This is a layered HDR image of 3 photos fused into one – just to make sure I could capture all of the colours.
Of course, you don't have to look at warmth from a weather perspective and I have chosen something much closer to home for my poetry. That is the warmth and love of being at home with your family. There is a recording of my reading just underneath.
Warmth
It's in the glow of the fire
It's in my mug of tea
It's the cosy jumper
The warmth surrounding me
It's cuddling up on the sofa
It's right there in your smile
It's reflecting in your eyes
The warmth there all the while
It's me being there for you
Its you being there for me
It really can't be beaten
The warmth of family
Victoria Welton 9th December 2015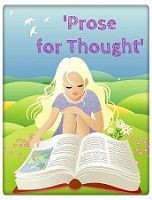 Copyright protected by Digiprove © 2015 Victoria Welton