You may have noticed last week and over the course of last weekend, I wasn't really around much on my blog. I was off enjoying half term with my family.
Whilst I was on the tube in London with my daughter and niece last week, I had a little bit of a 'moment'. I realised that I was not really doing what I wanted over on this blog – I was writing for lots of other people and not really doing that much for myself. As the girls played in a park whilst we waited for an event, I sat and wrote a blog post on my phone. I am not quite ready to publish that yet so I instead I am sharing a poem which pretty much sums it all up.
The photo I have shared this week is one of the most famous organisations in the world. The Brownies. Grace was enrolled back at the beginning of this year and since then she has gone on to become a seconder. She goes every Tuesday and she loves it.
The poem is along the lines of what I explained above. A recording of me reading it is just below.
Organisation
Trying to rearrange my head
Trying to reset my mind
Way back when I started this
I didn't know what I'd find
What started out as creative
Has started to turn commercial
I never wanted to make a noise
Or become too controversial
I wanted a place to write
About all my loves and passions
Learn more about photography
And discover the latest fashions
Now I find myself
Along with many others
I'm riding on the bandwagon
With other blogger mothers
There is nothing wrong with that
If this is what you do
But it wasn't why I started this
To write review after review
This is where I rein it in
I'll get off at the next station
A shake up of this blog is needed
A bit of organisation
Victoria Welton 3rd November 2015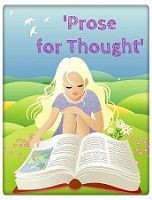 Copyright protected by Digiprove © 2015 Victoria Welton