This week's prompt is hide and seek. It was a tricky one for me on both counts.
The image I have chosen is one I took last weekend. It is one of natures hide and seeks – a spider and it's web. The spider hides out of sight and then seeks its prey once it gets caught.
In respect of the poem, I believe that many people in life – myself included – want something that other people have, whether it be money, fame, a job, a baby, a bigger house. But, what I do know, is that you should not waste your time and energy on worrying about what other people are doing. Focus your energies on yourself and seek out what it is you want. If it is really for you, it won't pass you by.
Hide and Seek
Seek and thou shalt find they say
But what if it's not there?
Looking, searching, come what may,
Sometimes life's not fair
Wishing, praying every day,
Wanting what someone else has
Be careful what you wish for they say,
But that just makes me mad
I know that my dream is out there,
I just have to believe
At the moment though, its hard to bear
So hard to try and perceive
I will keep going come what may
Until one day we meet
If you want something you'll find a way
In this game of hide and seek
Victoria Welton 15th September 2015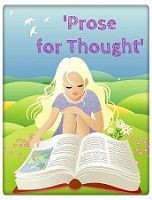 Copyright protected by Digiprove © 2015 Victoria Welton