This week the word for my prompt is 'Above'. I found this an easy one. It did help that we paid a visit to Monkey World in Dorset on Tuesday and I managed to capture many images for the word. So much so, that I have found it hard to choose so I have decided to use three this week. The first is of my favourite; the Lars Gibbon. We saw this fella sitting up high in the trees enjoying a snack. The second are three Capuchin monkeys looking rather shifty up in their run! And the third is from the Orangutan Nursery and the two youngest playing together – we could have watched them all day.
My poem bears no resemblance to monkeys whatsoever! I decided to form this from the people who think they are 'above' us! I am sure that you, like I, have been the subject of people who think they are better than you!
Above
You think that you're above me
Maybe your poo doesn't smell
Well how can I make you see
That you use the bathroom as well!
What is it that makes you better
Than me and all the rest?
Just cause you're a go-getter
Doesn't mean you are the best
We join the world the same way
And we leave it just the same
We each live out a new day
We all have to play the game
You may be rich and famous,
Or by royalty be blessed
But you really cannot blame us
For saying, you're just like all the rest!
Victoria Welton 27th May 2015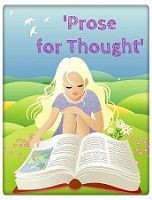 Copyright protected by Digiprove © 2015 Victoria Welton