Today I am making a start on a new diet. The Exante Diet to be precise. I hadn't heard of them until they got in contact with me and offered me the opportunity to review their products.
Over the last year I have gradually put on the pounds I'm afraid. This time last year I was going great guns with the Dukan Diet. I was on week 10 and weighed in at 149lbs.  Fast forward a year which includes a regular diet of wine, bread and cheese in France last June on holiday which continued with the feeling of being 'on holiday' in our new home, coupled with MUCH less exercise and Christmas and I have gained just over 30lbs. Far. Too. Much. Especially given that I want to continue to act and the fact that I am in pain with my shoulder.
Exante Diet state that they are the UK's largest online meal replacement company and thousands have effectively lost weight with them. They also state that they have the lowest priced meal replacement products – all of which contain 100% RDA for nutrients and vitamins.
Exante Diet explain that there are four ways of carrying out the diet and it is very easy to follow as well as being safe and effective. Have a look around their site, they have listed out the different ways in a comprehensive manner giving you easy to follow lists and video explanations.
While following Exante Diet your body will consume fewer calories than your body requires on a daily basis creating a calorie deficit. After 2-4 days your body will enter a normal metabolic state called Ketosis where your body will use its fat stores to produce energy. Even if you weren't following a diet most people will enter a state of ketosis at some point in a 24-hour cycle, usually when asleep.
So what are the four diet plans?
Total Solution – taking 3 Exante Diet products a day with no food. Average Calories Per Day = 600
Total Plus Solution – as above BUT adding in 100 calories of low carbohydrate food from a restricted list. Average Calories Per Day – 700
Working Solution – as per number 1 BUT adding in one low carb/high protein meal worth 400 calories. Average Calories Per Day – 1000
Simple Solution – As above but adding in a low carb/high protein meal worth 600 calories. Average Calories Per Day – 1200
I have decided to go with number 1 – the Total Solution. Especially when I worked I out on the Exante Diet site with their special calculator that my BMI is currently 26.4 which is classed as overweight. I am also going to take this opportunity to do more walking and exercise (taking care of my shoulder of course!).
The other points that appealed to me about the Exante Diet are:
Compliant with NICE guidelines
Compliant with EU regulations
All products made in the UK
UK customer service team
Trusted by 1,000s of customers
Free next day delivery
Product variety
So today, I started with a Chocolate Mint Diet Shake. It is so easy because you don't need anything extra except water. You can have herbal teas and coffee without milk as well as making sure you drink plenty of water. I will be having mushroom soup for lunch and red bean chilli for tea.
I will be writing a post next Wednesday morning with the final results of being on the diet. In the meantime, I shall leave you with my weight – past and present.
Weight on 25th January 2013: 149.0lbs
Weight on 22nd January 2014: 179.9lbs
Disclosure: I have been provided with 7 days worth of products from the Exante Diet to carry out the Total Solution plan. Please note that all views and opinions expressed are my own and have not, and will not, be influenced in any way.
Linking up to Wobbles Wednesday with Autism Mumma.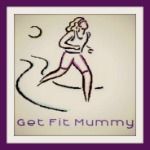 Copyright protected by Digiprove © 2014-2016 Victoria Welton