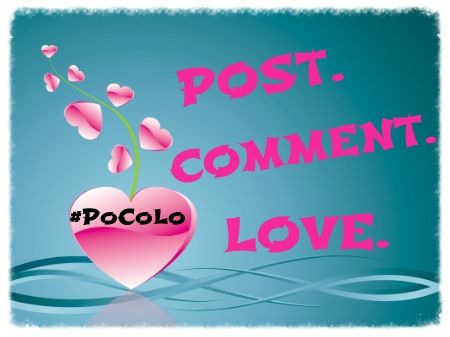 Welcome to this week's Post Comment Love and Newbie Showcase. Thank you so much to each and everyone of you who linked up last week. I am so sorry if I didn't get round to your blog and I will make an extra special effort to make up for that this weekend 🙂
In case you weren't aware, I am currently running a giveaway up to, and including, the first anniversary of my blog on 15th September to celebrate. To see what wonderful prizes are currently on offer then go across to the Bloggerversary Giveaways page.
This week has seen a 'getting back to the old routine' with Grace starting Year 2 on Wednesday. I have to say that as much as I loved the school holidays, I love having a proper routine of knowing where I am and what I am doing every day. We took the final trip of the school holidays to Lyme Regis on Tuesday so we could show Ross. Then tomorrow Ross is singing at a wedding so Grace and I have more Mother/Daughter time together.
The biggest piece of news this week is that I have been invited to the Houses of Parliament on Monday by Lord Saatchi to discuss the medical innovation bill. They have asked 'top bloggers and YouTubers' to the event – and me it seems! Cancer has affected my family with my Mum having had it twice and me being tested for it last year. I am intrigued to find out more. I have always wanted to go to the Houses of Parliament and the mere fact that I have to pass through Westminster Hall and lower waiting (which are both breathtaking) has me majorly excited. I am really looking forward to finding out more about the bill and reporting back to you all.
So, if you are a regular here then it would be great if you spread the #PoCoLo word. However, if you are new here then welcome! Post Comment Love is all about sharing posts which you have written this week which just haven't got the attention they deserve and, with them all in one place, we can help each other share the comment love. This is one of the easiest links EVER. You don't have a 'special theme' to have to write about, the post can be personal, sponsored, a photo, a review, a competition, your own linky, something you've linked to a linky….WHATEVER you like – it's one you've already written this week! If you want some publicity and attention, then you are in the right place!
The only rules are that you comment on at least two of the other posts in the link (maybe the one above and one below yours?!) and then spread the #PoCoLo about this link up on Twitter. The post you link up has to have been written in the last week. The link will go up every Friday at 6.30am and close on Sunday evening at 8pm.
Remember, the more people who link up, the more attention your post is likely to get so please spread the Post Comment Love word and #PoCoLo. Leave your Twitter handle and link entry number below if you would like a shout-out on Twitter (I'll probably tweet you anyway but if I don't get round to it then I'll make sure I tweet the ones in the comments). Also, don't forget to display the PoCoLo Badge (code below), again the more people who see it, the more attention your lonely post will get.
I have a list for the Newbie Showcase running into February 2014! If you would like to be featured then please email me at [email protected] so I can put you on the rota. Remember, your blog needs to be under a year old to feature.
This week's Newbie Showcase is one of my favourite bloggers, Mrs Teepot. She is always so honest. She was one of the first people to link up to Prose for Thought and is very supportive – she even told me on email last night 'Your blog rocks!' A major compliment, so thank you Livi 🙂
Hi everyone, I'm thrilled to be included in the newbie showcase as I adore Vicky's blog, so thank you to her for featuring me!
I'm an expat lifestyle blogger, living in northern France, in the Pays de la Loire, but from Cheshire, England. I spend some time in Spain each year too and enjoy a bit of travelling. I am secretary of a local ex pat group which keeps me busy! I'm currently looking at my options with regards to moving back to the UK having visited recently and realising how vibrant a place it is.
I started blogging many moons ago, so far back I don't really remember when! I needed an outlet for my emotions. I blog about anything that takes my fancy; from mental health to dating to creative writing to photography. Through blogging I've made some great friends, some of whom I've had the pleasure of meeting, some who I've yet to hug in person, but all amazing and inspiring people.
Pop across and give Mrs Teepot some of that blog love and don't forget the other lovely linkers below!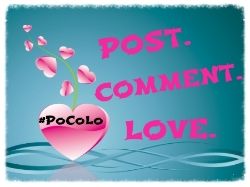 <div align="center"><a href="https://www.vevivos.com/post-comment-love" title="Post Comment Love"><img src=" http://i1322.photobucket.com/albums/u568/ToriWel/4e4a1bf6-07cb-494b-b06e-f959b1fe1311_zps654d027a.jpg" alt="Post Comment Love" style="border:none;" /></a></div>