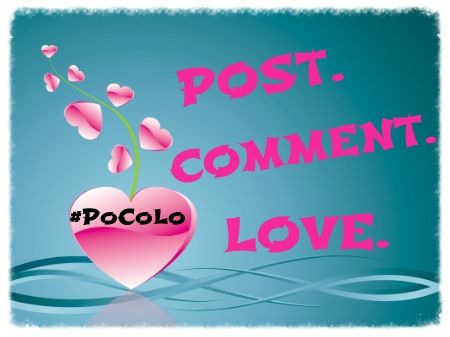 Welcome to this weeks Post Comment Love…and guess what? I actually managed to get round and comment on absolutely everyone's posts finally last week after what seems like ages! I really don't like not getting round to everybody.  It also seems that I am finally managing to start to catch up on things…that reminds me I really MUST do my BritMums Live post!
This week has been fairly quiet around the house in the fact that Grace is away but instead I have been teaching again. Yeovil Driving Test Centre is a quaint little place in an old stone building – very different to the office building in Chertsey and the Portacabin in Guildford and, our friend, Toby Rinkoff, has been staying with us this week because today he has his driving test (good luck Tobes). Yesterday he drove me and Ross up to a lovely pub by the name of Winyards Gap Inn. It had amazing views and we sat outside and had lunch which was delicious and highly recommended.
Next week I am looking forward to seeing my Mum and giving her a great big hug before I do the same to Grace when I pick her up on Tuesday. I am also due to meet up with Charlie from The Mad Mummy Musings for a drink. We only live 15 minutes from each other and our daughters are around the same age – the start of a good friendship methinks 🙂
If you are a regular here then it would be great if you spread the #PoCoLo word. However, if you are new here then welcome! Post Comment Love is all about sharing posts which you have written this week which just haven't got the attention they deserve and, with them all in one place, we can help each other share the comment love. This is one of the easiest links EVER. You don't have a 'special theme' to have to write about, the post can be personal, sponsored, a photo, a review, a competition, your own linky, something you've linked to a linky….WHATEVER you like – it's one you've already written this week! If you want some publicity and attention, then you are in the right place!
The only rules are that you comment on at least two of the other posts in the link (maybe the one above and one below yours?!) and then spread the #PoCoLo about this link up on Twitter.  The post you link up has to have been written in the last week.  The link will go up every Friday at 6.30am and close on Sunday evening at 8pm.
Remember, the more people who link up, the more attention your post is likely to get so please spread the Post Comment Love word and #PoCoLo.  Leave your Twitter handle and link entry number below if you would like a shout-out on Twitter (I'll probably tweet you anyway but if I don't get round to it then I'll make sure I tweet the ones in the comments). Also, don't forget to display the PoCoLo Badge (code below), again the more people who see it, the more attention your lonely post will get.
I have a list for the Newbie Showcase running into January 2014!  If you would like to be featured then please email me at [email protected] so I can put you on the rota. Remember, your blog needs to be under a year old to feature.
I would like you to welcome this week's Newbie Showcase, Amy Ransom. I remember when I first started reading her blog. It used to be called 'Up The Duff Without a Paddle'  – love that title! She has since had a blog revamp and one of the people she thanked was me (I am still chuffed about this), so have a read here and then pop over to say hi:
Howdy everyone and a big thank you to Vic for having me in the Newbie showcase.  What a pleasure.
I launched my blog www.amyransom.com in April after publishing my first novel, Up the Duff without a Paddle.
Initially it was an effort to support my book launch but before long, my blog came into its own and three months later I found myself with enough readers to deem it worth rebranding.
I write about surviving life and motherhood, because that is what I seem to do most days.  Survive.  In yesterday's dirty jeans rescued from the bin with a bottle of Batiste in one hand and a bottle of Febreeze in the other.  Hopefully my writing style leaves a little more to be desired.
Despite being the keeper of two small people, Beaver (4) and Godivy (1), I'm not really a proper grown-up.  I don't even own a bathroom bin.  Three days a week I'm a PA in a magazine company (or a biscuit arranger as Daddy Pig likes to tell people), whilst my house and family life falls to pieces around me.
I've been told this is a blog that makes other mums feel better.  I'm not quite sure how to take that but I think it's a compliment.  And whilst you won't find a useful post on 10 things to do with plasticine (because I'm not very crafty), you might just find some empathy on common nightmares like getting out of the house, holiday packing and…er… making an E.T. cake.
You know, the really serious stuff.
You can follow me on Twitter at amyransom_
and on Facebook at https://www.facebook.com/amyransomwrites
So go and show all your fellow linkers – and of course the newbie showcase – lots of PoCoLo 🙂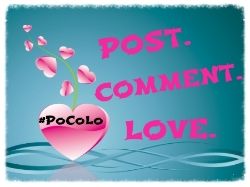 <div align="center"><a href="https://www.vevivos.com/post-comment-love" title="Post Comment Love"><img src=" http://i1322.photobucket.com/albums/u568/ToriWel/4e4a1bf6-07cb-494b-b06e-f959b1fe1311_zps654d027a.jpg" alt="Post Comment Love" style="border:none;" /></a></div>