Following my series on YouTube, The Conception Diaries and our attempts to get pregnant, our IVF baby is due in July 2017. My last update was at 28 weeks pregnant when I wrote about sleepless nights, a gestational diabetes test and a trip to A&E. It was quite a week!
I am now 29 weeks pregnant. As I type this, I have just 72 days to go. Our boy weighs around 2.5lbs and is about the size of a butternut squash.
A Bank Holiday trip to Lynmouth
On Monday, Grace and I went with Ross to Lynton in Devon to the set where the film he has written was being made. Winter Ridge is a psychological thriller set in a rural place and stars actors from Game of Thrones and Lock, Stock and Two Smoking Barrels. It was lovely to catch up with Dom, the director, and to meet Matt who plays one of the main characters. I have had very few people come up to me and touch my bump – but it was lovely when Matt did. He was clearly very happy for us.
We went over for a lovely walk to the Valley of the Rocks and then landed up at Mrs Meldrum's tea rooms. The weather was lovely so we sat in their beautiful gardens where most of the trees had bird feeders hanging from them. I was in my element with my camera! Ross had lasagne, Grace had ham, egg and chips and I opted for a cream tea. We then popped back for one final visit to the film set before our hour and a half drive home. It was a lovely day.
Looking into Hypnobirthing
For a little while now I have been considering looking into hypnobirthing. I am very keen to emulate the calmness I experienced when I gave birth to Grace. This is mainly down to the lovely pregnancy yoga classes I attended together with the aquanatal. I am still doing the aquanatal this time around but I am missing the lovely yoga classes. I ordered the The Hypnobirthing Book & Hypnobirthing Relaxation CD by KG Hypnobirthing. The book really does resonate with me even though I am only on the second chapter. This is mainly because, so far, I have read about the power of positive language – which was something I used to use when teaching people to drive. I really behind this and am looking forward to the rest of the book and using the CD.
An injection against whooping cough
A couple of weeks ago, my midwife advised me to have the whooping cough injection. I was a little reluctant if I was honest as I didn't want anything to interfere with our baby but, last week, I booked the appointment and went on Thursday morning.
Earlier in the week I had been listening to Jeremy Vine on Radio 2. Their regular doctor, Sarah Jarvis – who I have listened to a lot over the years – was talking about medication during pregnancy. I sent off a quick email querying the safety of the whooping cough injection. It got read out on air and she was very reassuring. She explained that because so many people don't get their children vaccinated, our baby would be at risk for the first few months before their vaccinations. I was sold!
Thankfully, the nurse who did my injection was the same lady I had who did my diabetes test last week. The injection was over before it had even started and I really didn't know what I was worried about!
Disappointment from eBay
A few weeks ago I won a Snuzpod on eBay. The seller confirmed in their description that the crib was unused and only had a few marks due to transportation from room to room. I received it on Thursday and this was far from the truth. There are a lot of marks on the material on the inside of the crib section as well as on the mattress topper and mattress itself. Unfortunately the seller is not willing to accept responsibility so I have had to open a resolution on eBay. Watch this space! Thankfully Chicco are going to come to my rescue. I am looking forward to a delivery from them very soon.
29 weeks + 5 days bump
This week's bump photo shows me in my former office, now our baby's room. Gradually it is getting sorted. We have been sent a number of lovely clothes from friends. We also have some hand-me-downs too which we are looking forward to using.
What's Next?
I cannot believe that next week I shall be entering the start of the 30s! Then it really will be countdown until our little boy is here. I have a midwives appointment, we are off to see a musical and then, next weekend, Ross and I are attending a day's class at Yeovil Hospital as well as a tour of the maternity unit.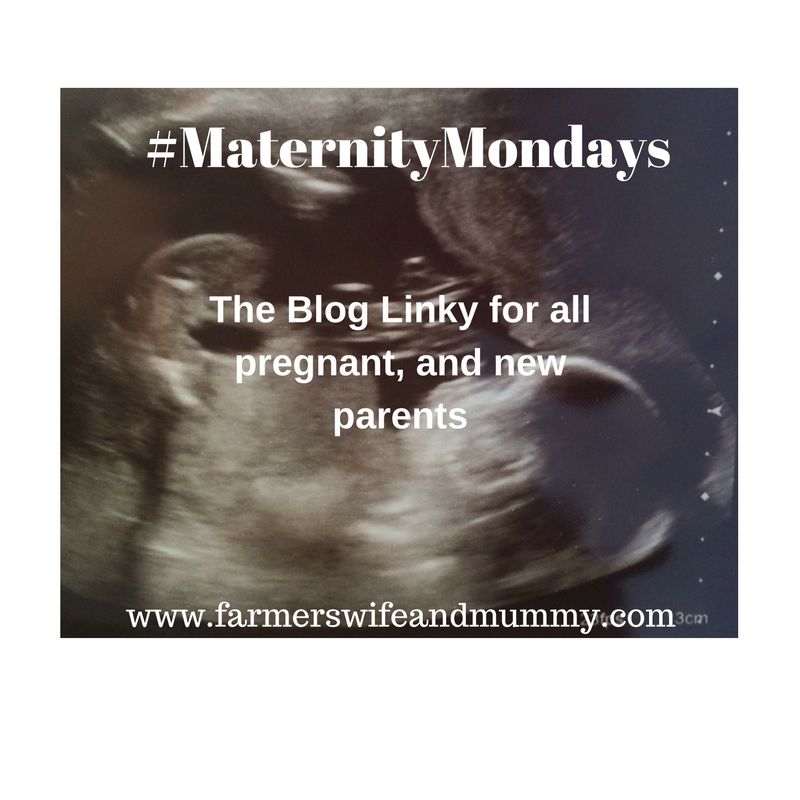 Copyright protected by Digiprove © 2017 Victoria Welton