Following my series on YouTube, The Conception Diaries and our attempts to get pregnant, our IVF baby is due in July 2017. My last update was at 21 weeks pregnant when I told you about our exciting iCandy delivery, my attempts to stop snoring and the movements of our baby.
There was me thinking that this week would be fairly non-eventful – but how wrong I was!
Aquanatal Classes
Last Sunday evening I attended my first aquanatal class in Yeovil. I used to do these when I was pregnant with Grace and I remember feeling so relaxed by them. The exercise was as gentle as I remembered it to be but I still felt like I was actually doing something with my body.
There were 6 ladies in total and I appeared to be the only one who wasn't a first-time mum so it was lovely to be able to share some of my birth story from first time around. We started our exercise regime with some special webbed gloves which helped with resistance training against the water. I found the jogging on the spot really helpful – running without hurting your bump, thanks to the water! We also did some exercises with the floats in the shape of dumbbells and then had a lovely float around with the noodles.
Afterwards, we were all invited to meet up in the viewing area for a drink, some biscuits and a chat – which I really enjoyed. It was lovely to be in touch with other ladies who were pregnant. It seemed that my due date is in the middle of everyone else's. I also discovered that the midwife who had taken our class was the mum of someone Grace went to school with. Small world! I think that £4.10 is a reasonable price to pay to stay active during my pregnancy and I shall definitely be going back next week.
Swollen legs and ankles
After taking the advice of Katie, the midwife who took us for the Aquanatal class, I decided to go to the drop-in clinic at the hospital on Monday morning. I arrived at 11.20am and spent a very long time waiting! The midwife – who I had seen at my last appointment – was very apologetic and had a first year student with her.
I explained my symptoms and was told to make sure that I put my feet up regularly and move around a bit rather than sit at my desk the whole time. They gave me some very attractive flight stockings – which are far more comfortable and warm than I thought they would be.
I also told them about my sore nipples – which I wasn't happy about when I haven't even started breastfeeding yet – and they suggested lanolin cream.
After this, the midwife listened for my baby's heartbeat and it was great to hear him again.
A lunch on Wednesday
It was great for Ross and I to get away from our desks for a while on Wednesday and meet up with his mum and dad for lunch, ahead of his dad's birthday. I was able to update them properly on the pregnancy and they seemed very pleased to see how much I had grown.
Tiredness
I was really surprised to see a return to being very tired this week. I am not sure if it is a combination of the extra exercise and issue with my ankles or the fact that my hips have started to ache in the night and are waking me up as a result.
Either way I am finding that I really need a sleep in the afternoon – otherwise I am finding it really hard to function for the rest of the day! I am also falling asleep at around 11/11.15pm as opposed to my normal time of about midnight!
Ross feels the baby move
Last night, as we were sitting down to watch our re-runs of Greys Anatomy – one of our favourites – the baby started to move a lot. So much so, that I once again asked Ross if he wanted to feel my belly. He moved over to sit close to me and put his hand gently on my tummy.
Grace has felt him move quite a few times but the look on Ross' face when he felt our little boy kick was priceless. He looked so happy, it made my heart sing. It was such a lovely moment.
Working with Little Tikes
On the day we found out we were having boy, I came home to find a rather lovely email sitting in my inbox. It was from the team behind Little Tikes asking me to be a Parent Ambassador for their Get the Grow How campaign. They will be following the lives of four families as they prepare for the arrival of their baby from around six months into the pregnancy right up until the baby is six months old via diary-style footage.
Here is my first entry for them:
Operation Stop Snoring
In my last update I explained that I am having a real issue with snoring during my pregnancy. I had ordered some Antisnore nose plugs and, whilst they appear to be helping, they have not eradicated the issue completely. Upon the advice of my friend, Mel, I also ordered some peppermint oil which Indigo Herbs kindly sent me and that seems to sort of help too.
Ross is coping admirably with my odd noises and I hope to continue to try and tone it down some more – although I think it is here to stay until the baby's noises take it's place!
What's next?
I have a few products coming through for review during my pregnancy and will also be offering a great giveaway from both Indigo Herbs and Elizabeth Brown Maternity for anyone who is pregnant. I also start my Pregnancy Yoga class next week which I am really looking forward to.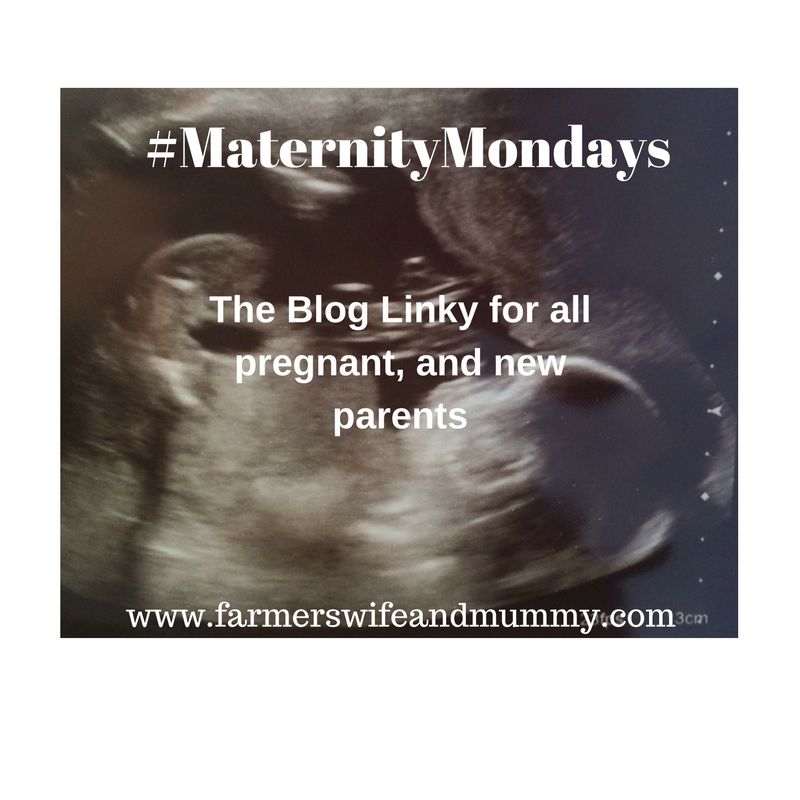 Copyright protected by Digiprove © 2017 Victoria Welton