Once in a while an opportunity comes along that stays with you. One that you will remember for a very long time to come. Going to River Cottage HQ yesterday was one of those experiences.
Whenever Tots100, Foodies100 or any of their related sites arrange an event, I have always found it a great day out. It is such a great perk to have them run plenty of worthwhile, free events.
As we bumped our way down the track in the trailer attached to the tractor, I didn't really know what was in store but, as we were shown into the yurt it was obvious how well organised everything was. The bloggers had been split into 3 teams; red, green and blue, and between us we had 3 different sessions to attend over the day.
After some wonderful morning treats which consisted of an egg base topped with fermented salsa and spring onions and mini chocolate croissants washed down with a cup of something (I chose elderflower cordial), we all had time for a catch-up (which us bloggers do so well at!) before we were shown to our first sessions.
The first for me was butter and bread-making – the session I could have happily have stayed in all day. We started with some blackberry-picking, then, on our return, we all made a start on our butter making. I think Gil, the chef in charge of us, learnt his lesson on our group by asking us to whisk our cream by hand! It took far too long! I caved and picked up an electric whisk – and then a few people followed suit. This made everything much quicker. Then, whilst we left our butter to rest, we made a start on our soda bread. Adding our blackberries, apple, fennel, thyme, sage and goats cheese felt like quite a mixture! But I was very optimistic that it would taste delicious. And it did – not only to me but for the rest of my family. I will go through the butter and bread making recipes on a later post.
Click on one of the images below to take you to a larger gallery:
After popping back 3 times during the course of our second session to check on the cooking, the bread was ready to come out of the oven and there it sat, on the windowsill overlooking the farm, to cool before I put it in a bag ready to take home.
The next session was Food Styling with the very talented Lucy Heath. What this woman doesn't know about photography is not worth knowing! She showed us a number of examples of food photography and spoke about the people behind it, then we went outside for some practical work. Lucy came up with some top tips on how to stop overhead images of your cups looking like they were out of perspective. By simply placing some blue tack or small stones or lego underneath the cups at an angle, you can change a photograph completely. For a steaming cup of tea, place a tampon (yes, she said tampon!) in some hot water, let it expand and then put it under the saucer to allow the sream to rise (thanks to Claire for correcting that fact for me!).
She also discussed the colour wheel with us and ways to make sure your food looked more inviting. For example a cup of hot Bovril can give a roast chicken a glazed look and a blow torch can give cheese that 'just melted' appearance.
Lunch was a sumptuous affair – and one that I wasn't expecting. Firstly, we heard from the head chef. He and his team had been hard at work all morning preparing the food and the kitchen doors had been open so that we could see them at work. There was a table plan which enabled us to mingle with fellow bloggers whom we wouldn't normally speak to, and I was sat next to Heidi Roberts and Luschka van Onselen and opposite Vicki Montague and Sus Davy. They were a lovely bunch of people and there was a great range of different conversations. Vicki is gluten and dairy-free and I opted for gluten free so we were thrilled with our main course as we had slices of beef without the ravioli casing served to everyone else (not that there was anything wrong with ravioli AT ALL!). Served on a bed of seasonal ratatouille it was accompanied by pesto sauce and separately we had some gluten free bread and some wonderfully seasoned sweetcorn.
Dessert was an event in itself. A fennel meringue with coffee bean and vanilla with salted caramel and some damsons which added a wonderful sharpness to the dish. To say that I would have loved more was an understatement. To wash it all down we had water infused with lemon verbena – one of my new favourite herbs. Click on one of the images below to take you to a larger gallery:
Our final session of the day was a tour of the farm including the kitchen garden. Will, the head gardener, works with just one other person in tending to the crops and they do a wonderful job. Firstly we followed a track down the side of the farmhouse where we then stopped with a view over the prevailing land. We had the opportunity to taste some golden raspberries – which I preferred to the red variety as they didn't taste so sharp. Will explained that the accompanying flower beds were there to attract the bees to the area (one of the reasons I am looking forward to tasting my purchase of River Cottage Honey). There was also an abundance of pears growing.
Being a member of the soil association, Will explained to us the importance of rotating the beds and composting. He also explained what companion plants were – creating planting communities which were beneficial to each other. Plants such as nasturtiums which will keep caterpillars away from your food crops. I had a chance to taste some broad leaf sorrel which I will certainly be adding to our potatoes at some point! Click on one of the images below to take you to a larger gallery:
It was interesting to hear from Will how the gardeners and chefs interacted and how their menus were mainly governed by the produce from the gardens.
We then had a walk around the herb garden and I had a smell of some lemon verbena – definitely my new favourite, it smells like sherbet! I had a chance to ask Will about the small herb garden I wanted to grow outside my back door. He explained that I would need a minimum of 2 hours sunlight for the more hardy perennial herbs. Tips well received by me.
We then made our way up to the back fields to see the pigs and chickens together with two of the larger polytunnels for year round growing. We all started to make friends with 3 of the pigs…then we found out they were slaughter-bound the following morning and all felt a bit sad!
Walking back down to the barn, and seeing my fellow bloggers all excitedly chatting amongst themselves, it was clear that everyone had enjoyed their day. I have seen nothing but positive comments coming from Twitter, Instagram and Facebook about this Blogcamp. We were provided with tea and coffee and some salted chocolate ganache and I was happy to pick up some honey and raspberry and elderflower cordial – as well as bread and butter made by my own fair hands – as an end to a thoroughly enjoyable day.
If you're interested in visiting, you can read more about River Cottage courses here: River Cottage Cookery School. I, for one, will definitely be back.
Massive thanks to River Cottage HQ, Sally, Lindy and Foodies100 for organising such a wonderful event.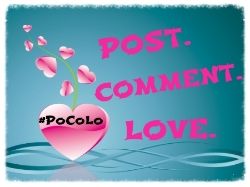 Copyright protected by Digiprove © 2015 Victoria Welton