I was recently asked to become one of Valuelights Blogging Ambassadors. Whenever I receive invitations like this, I always investigate the proposal fully to ensure that it is of benefit to me and my family and whether I believe my readers would be interested. After having a good look around the Valuelights website, I was sold.
Valuelights is an online discount lighting store. They offer free delivery, a 14 day returns policy and a price promise whereby they not only match the price of their competitors but also offer 10% discount for choosing them. On top of that, all their lighting is sent out with energy saving bulbs.
Included in the first selection of lights they gave me to choose from for review, were these beautiful birdcage table lamps. We have been looking for some side lights for the units in our bedroom for sometime and these looked perfect for what we wanted.
Also available in cream, we opted for the black to match our bedroom. Plus, I felt that the cream might be a bit too bright for me. They currently retail at a very reasonable £17.99 each.
The light itself is metal and decorated with crystals. It stands at 31.5cm high, are 14cm wide and 14cm deep. They require 1 SES/E14 energy saving candle bulb which is included. The bulb is LED which means they use 85% less energy than traditional bulbs do and means that it will save us money on our electricity bills.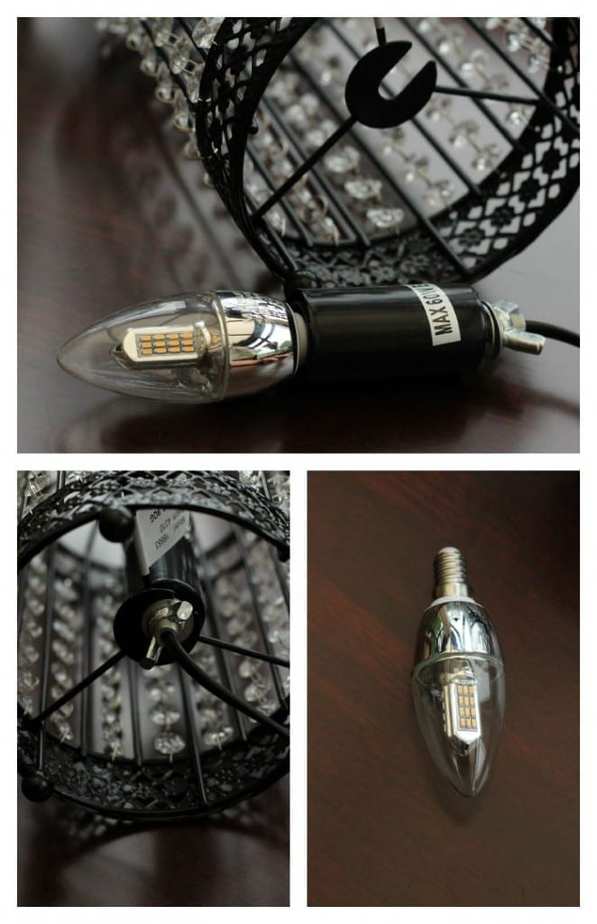 The lights arrived the day after I ordered them. At first, I had to look closely to work out how to fit the bulb – but it was very straightforward. Turning them upside down, there is a screw which is undone in order for you to slight out the lighting unit, screw in the bulb and then put back into place.
They now sit on our bedside tables and, whilst they do not have a dimmer switch, I feel that they give out the right amount of light. I didn't want anything too bright, but I also wanted to make sure we could see to read!
We are very happy with them.
Disclosure: We received these Birdcage Table Lamps as part of the Valuelights Brand Ambassador scheme in return for an honest review. Please note that all words, images and opinions have been formed by the owner of this blog and their family and have not been influenced in any way. Please do not reproduce any of the content or images on this post without prior agreement from Verily Victoria Vocalises.
Copyright protected by Digiprove © 2015 Victoria Welton