Welcome to this week's photography and poetry prompt where the word this week is 'Inspiration'
Having already used the camera analogy in a poem a couple of week's ago, I wanted to come at it from a different angle. My poetry is somewhat different from what I usually write. This is mainly because I am scared of change! But this week I thought, what the heck! So I spent this evening in a restaurant with Ross and Grace putting together some words ending in 'tive' to suddenly realising that the prompt was not perspective (which was a couple of weeks ago!) but actually ends in 'tion'!  More on that shortly.
First, the image I have chosen this week is one I took on a boat trip in Kingston on Thames via the Traverse conference a couple of weeks ago. Everyday now I seem to find inspiration in most things to help me continue with my photography. I found this tree really deserved to be captured – it looked so old and I loved that it was set against the old building which is part of Hampton Court Palace.
Now for something a little different…and I hasten to add that I am fine and there is nothing wrong!
Inspiration
I am charged with motivation
To be the change in my vocation
Life should be a celebration
Time for some adaptation
I don't need the aggravation
Of people and their annihilation
They are shooting above their station
And have become a botheration
So I have used some contemplation
About my current situation
And there will be no continuation
Of you and your exaggeration
My life is good, full of expectation
No need to dwell on this situation
Take it from me and my recommendation
Go out and find your inspiration
Victoria Welton 8th April 2015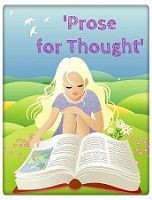 Copyright protected by Digiprove © 2015 Victoria Welton