My mojo seems to have disappeared this week. Goodness knows where! I am finding most things hard and have been continuously been kicking myself up the backside.
With that in mind, I have found myself procrastinating far too much for my liking and I really feel like it is a waste of time. I am hoping my poem will help.
The image is of one my favourite clocks. It belonged to my paternal Grandma and I can remember it sitting on her dining room sideboard at her home in Wales. My maternal Grandad used to be obsessed with the time, and I regularly find myself in a similar position – constantly checking the time and making sure I have enough of it!
Time
The time won't stop, ticks on and on
Another day, the same old song
Why can't something exciting happen?
I am so bored of seeing this familiar pattern
I want my life to be full of adventures
I don't want to be 80 sitting in my dentures
Regretting and wishing that I had done more
To all I would be a terrible bore
I want to see the wonders of the planet
I want to eat mountains of chocolate, dammit!
I want to be known for my profession of choice
I want to be heard when I use my voice
So, I won't let seconds slip through my fingers
I won't let it pass me by and I won't linger
Time is the one thing I can't control
But I won't let it disappear into a hole
I will make every moment of my time count
With this life of mine I will surmount
Victoria Welton 4th March 2015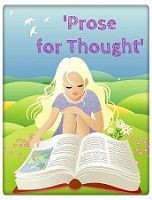 Copyright protected by Digiprove © 2015 Victoria Welton