I can't quite believe it's all over – and just where has the last week and a bit gone?! I wrote this post the night before the MAD Blog Awards and now it's become another memory…but a very fond one which I will always treasure. Some bloggers are never lucky enough to get there – I class myself as very lucky.
On Friday 20th September I set off from Somerset in my beautiful and very easy to wear Boden 'Marilyn' dress. I had already worn it to the Marco Pierre White event the previous Tuesday. I also had some wonderful shoe boots to wear with it. As I boarded the train, a really lovely lady turned and said 'I love your dress, it's really flattering and looks comfortable'. My sentiments exactly!
Once arriving at Waterloo and after taking the tube to Kensington High Street, I knew it was going to be a night to remember as I rounded the corner on Kensington High Street to be confronted with this building!
The Royal Garden Hotel, a totally amazing place worthy of all five of its stars.
As I got to the steps, a footman carried my case into reception where Angie from Cakes Photo Life came across to say hello and, coincidentally my roomie, Maddie from Gammon and Chips, was just signing in! Angie disappeared (I found out later she had gone on a hunt for some tights!) and Maddie and I set off for the top floor where our room was located. The first thing that struck us was the amazing view of Kensington Palace and the famous gates that I will always remember being adorned with flowers after Princess Diana passed away.
Maddie and I decided to pop off to Wagamamas for a bit of lunch – despite the fact that we knew we had a 3 course meal later that evening! – and whilst there I got a message from Sarah at Mum of Three World who was with Emma from Crazy with Twins sitting in, you've guessed it, Wagamamas! Maddie and I upped chopsticks and went over to join them.
Once lunch was over Maddie went off to the hairdressers and I returned to our room to make the most of the view, catch up on some social media and have a glass of wine or two. Then, at 4.15pm, we set off downstairs to have our make-up done by the fabulous people at Orliflame. Whereupon we came across Helen, Actually Mummy and Annie, Mammasaurus.
Once changed and spruced up, it was time to go back downstairs for pre-awards drinks in Berties Lobby bar where we came across many familiar faces including Penny from A Residence, Laura from Tired Mummy of Two as well as people I hadn't met before including the lovely ladies from Style Me Sunday.
Downstairs and yet more lovely bloggers including Emily from Family Four Fun, Fiona from Coombemill, Steph from Stephs Two Girls and Yolanda from Totz2teens.
I also saw my good friend Charly from PODcast grappling with a box of frogs who was there as one of the photographers for the evening.
I was on table 2 right in the centre near the stage. Somebody said that boded well but I knew better than that! I was sat next to Ruth Arnold from Geek Mummy – fellow category finalist in Most Innovative – and Angie from Cakes Photo Life and other bloggers on my table included Anne from Raisie Bay, Lexy from Mammy Woo and Gretta from Mums Do Travel.
Dr Ranj ably presented the awards with a few jokes and jibes thrown in for good measure. The food was amazing and extremely tasty. Every single winner was a deserving one and there wasn't a dry eye in the room when the Oustanding Blogger Category was announced. To see a full list of the winners then take a look at my poem here. I would like, at this point, to say thank you to both Alex and Annie for the lovely compliments you gave me. It means so much to hear lovely things from more established bloggers – helps me to know I'm getting something right!
Then, along came Mr Mozzarella who really livened up the evening by dancing and prancing about – even bottom bumping with me!
We were then handed a foil takeaway box each containing 3 free drinks tokens and a fantastic £25 for a Just Eat takeaway (very useful indeed). There was a surfboard simulator which I was on and off again in a matter of seconds. I also chatted to Alex at Daddacool, Tom from The Futures Rosie and Kip from KipHakes as well as a good long chat with Sarah from Mum of Three World and Emily from Family Four Fun.
The awards ceremony was an absolutely amazing night. Sally, Lindy and her team did a stunning job and I would like to say a massive thank you to them once again for everything – including the wonderful goodie bag at the end – you guys rock!
Just some of the many photos below to show a fabulous night was had by all.
I am linking this post to Jaime's linky Magic Moments over at The Olivers Madhouse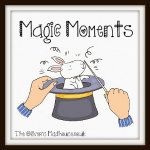 Copyright protected by Digiprove © 2016 Victoria Welton