You may recall that just two weeks before BritMums Live, I managed to secure a sponsorship in the form of Zita West, the UK's leading fertility expert. If you would like to read my post then it is here. I had never experienced being starstruck before but when I spoke to Zita over the phone I felt just that. She was and is a very important part of both my pregnancy and, as a result, Grace's life. She generously agreed to sponsor me after I told her the story of my pregnancy and the difficulties I had gone through emotionally. Her guidance was my shining star. She explained that it wasn't something that she normally did but she explained that she truly felt that I was genuine.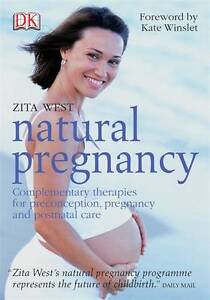 The first book I followed when I was pregnant was Natural Pregnancy and the other was Babycare Before Birth – this one was my complete favourite with details of what sort of food and drink to have and the types of relaxation for you and your baby.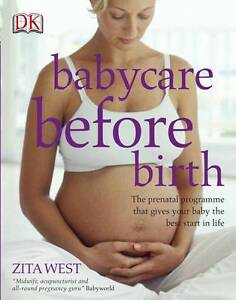 Now, the second time around that I have started to try for a baby, it feels so different. There is a lot more pressure on the situation due to my age. Also, I feel this time it is a decision that both Ross and I are behind and keen to happen so again this adds a small amount of pressure and the 'are we, aren't we' questions! I also have two other complications involved: endometriosis and a balanced translocation in my chromosomes which, as a result, I will need a CVS for – something which I would certainly opt for at my age anyway given the higher risk of abnormalities.
As part of my sponsorship, Zita and her team kindly sent me two books to review. The first one is Zita West's Guide to Getting Pregnant.
It is in more of a literature book form and full of support and information for any couple trying to get pregnant. As well as explaining the mind/body link, Zita gives guidance on medical information and advice on complementary therapies and lifestyle. I haven't read this book yet but I am keen to to ensure that I am doing exactly what I should be to give Ross and I every chance we can.
The second book is 'Plan to Get Pregnant' which I am currently reading. It is fantastic. It is more like a reference book with well-illustrated pictures, lists, explanations and a questionnaire at the end of most of the chapters to assess you and your lifestyle to determine what you need to change or factor for. I will be reading it and then passing it on to Ross in order for him to make sure he knows what to expect and what he needs to make changes with to increase our chances. This book has taught me so much – I find it amazing that there are still things I don't know about the human body even at my age!!
The biggest changes that I need to make right now are to cut right down on coffee, cancel out artificial sweetener (I was not aware that this can actually make you infertile!), eat more natural food, have more fish (VERY happy about that one!) and take a bit more exercise. The biggest things I need to do are stress less and sleep more.
So are you trying to get pregnant? Do you know if you need to make any life changes? Go over to Zita's website where there is a wealth of information, help and guidance. You can also purchase the two books I have mentioned above as well as lotions, candles, CDs and supplements to help increase your chances of getting pregnant.
Coming soon on my blog I shall be reviewing the supplements that Zita also kindly sent to me.
With many thanks to Zita West for being my sponsor at BritMums Live and supporting me with the books and supplements she has sent. Thanks too must go to Sophie for all her support and help.