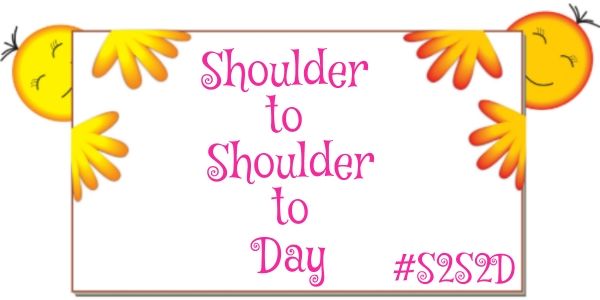 I am sitting in the restaurant of the Travelodge following one of the most awesome weekends of my life. I am typing this whilst eating my breakfast and am sitting with Jaime from The Olivers Madhouse and Charly from PODcast.
When I first started my blog last September I didn't realise what I was letting myself in for. The first thing I started to become aware of as a blogger was the way they were rallying to support Kerry from Multiple Mummy. I felt a little like an intruder at the time. I don't now.
This weekend was BritMums Live. I saw Emma again. We first met last Sunday at the MAD finalists Legoland Day. It was fabulous to finally give this lady a hug. I feel like we have an unspoken understanding with each other, for what she has been through and for what the blogging community has done for her.
Being part of BritMums Live this weekend has helped me to see in an even bigger capacity just what a wonderfully awesome group of people I am proud to belong to.
So,to all my fellow bloggers, you wonderful, supportive, inspiring, uplifting, humorous, humble, modest, confident, shy, loving and caring bunch of people, I can't say anymore much than thank you. Thank you for sharing your funny moments, your videos, your generosity, your support, your powers of persuasion, your kindness. Thank you for being there for Emma and for showing her your fighting spirit.
I am starting to believe that with a real strength in numbers you really can overcome an awful lot.
I will be rather quiet on the blogging front this week. I need a break. Me and my wonderful family are off on a holiday, fittingly thanks to the blogging world.
I can't wait to come back with a new energy, some new ideas and to share them with my wonderful blogging friend
Thank you to Phil for coming to me and trusting me with the idea. Emma, I send my love and support to you, your husband and your beautiful children.
In the meantime, I wish you all the very best. I believe that we all stand Shoulder to Shoulder….each and every day.