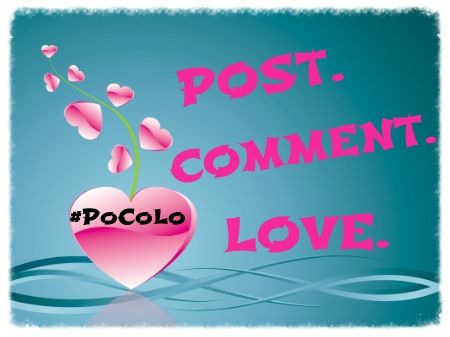 This month really is all about BritMums for me. Not only is BritMums Live fast approaching but you may have seen the wonderful news on Prose For Thought yesterday that both Helen from All At Sea and I will be co-editing the Poetry and Prose round-up on the first Wednesday of every month. First up is me on 3rd July and then Helen will take August and so on. I am so excited about finding lots of talented poetry writers. If you have any posts that you would like to bring to my attention for this then please tweet me @vicwelton or email me vickywelton@hotmail.com.
The other matter relating to BritMums is that I am hosting the next Carnival on 18th June. For more details about this then please go across here. Seeing as I am a finalist in the Video Category at t the BiBs, the subject is 'You've Been Famed' and I would like you to send me any of your funny or embarrassing moments (I've already come across two and you know who you are!). It's a great way to look through some different posts and have a bit of a laugh at the same time. If you would like to be included in my round-up – and get some more traffic to your blog – then please email me at vickywelton@hotmail.com
I'm afraid that due to unforseen circumstances, there is no newbie showcase this week but come back next week to see which new blogger is up next.
So,if you haven't been here before, Post Comment Love is all about sharing posts which you have written this week which just haven't got the attention they deserve and, with them all in one place, we can help each other share the comment love. This is one of the easiest links EVER. You don't have a 'special theme' to have to write about, the post can be personal, sponsored, a photo, a review, a competition, your own linky, something you've linked to a linky….WHATEVER you like – it's one you've already written this week! If you want some publicity and attention, then you are in the right place!
The only rules are that you comment on at least two of the other posts in the link (maybe the one above and one below yours?!) and then spread the #PoCoLo about this link up on Twitter.  The post you link up has to have been written in the last week.  The link will go up every Friday and close on Sunday evening at 8pm.
Remember, the more people who link up, the more attention your post is likely to get so please spread the Post Comment Love word and #PoCoLo.  Leave your Twitter handle and link entry number below if you would like a shout-out on Twitter (I'll probably tweet you anyway but if I don't get round to it then I'll make sure I tweet the ones in the comments). Also, don't forget to display the PoCoLo Badge (code below), again the more people who see it, the more attention your lonely post will get.
I have a list for the Newbie Showcase running into November. If you would like to be featured then please email me at vickywelton@hotmail.com so I can put you on the rota. Remember, your blog needs to be under a year old to feature.
Please remember to visit lots of the lovely linkers below 🙂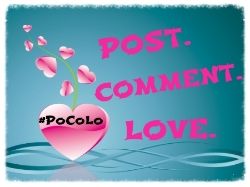 <div align="center"><a href="https://www.vevivos.com/post-comment-love" title="Post Comment Love"><img src=" http://i1322.photobucket.com/albums/u568/ToriWel/4e4a1bf6-07cb-494b-b06e-f959b1fe1311_zps654d027a.jpg" alt="Post Comment Love" style="border:none;" /></a></div>