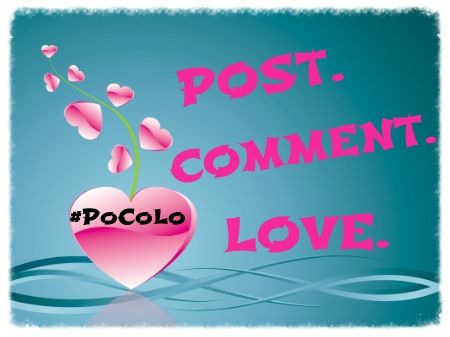 Have you written a blog post or posted a photo that you are proud of this week?…..Are you proud of its content?….Is it getting seen by as many people as you had expected? Is it commented on as much as you had hoped?……No?…..Oh dear…….
Well fear not dear bloggers, #PoCoLo is here to help! This is one of the easiest links EVER. You don't have a 'special theme' to have to write about, the post can be personal, sponsored, a photo, a review, a competition….WHATEVER you like.
The only rules are that you comment on at least two of the other posts in the link and then spread the #PoCoLo about this link up on Twitter.  The post you link up has to have been written in the last week.  The link will go up every Friday – giving a majority of you the time to read over the weekend (when they are no school runs and less general frantic headless chicken moments!).
The other feature I run on this link every week is the #newbieshowcase. Every week one new blogger gets the chance to introduce their blog to all the other people who visit and are encouraged to come over to their site and have a look around. I also include that blogger in a majority of my tweets for #PoCoLo on Twitter (normally around 80 plus!). I have a list for the Newbie Showcase running into February 2014! If you would like to be featured then please email me at vickywelton@hotmail.com so I can put you on the rota. Remember, your blog needs to be under a year old.
Remember, the more people who link up, the more attention your post is likely to get so please spread the Post Comment Love word and #PoCoLo.  Also, don't forget to display the PoCoLo Badge (code below), again the more people who see it, the more attention your lonely post will get.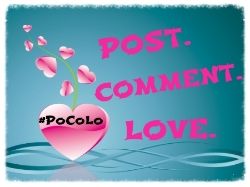 <div align="center"><a href="https://www.vevivos.com/post-comment-love" title="Post Comment Love"><img src=" http://i1322.photobucket.com/albums/u568/ToriWel/4e4a1bf6-07cb-494b-b06e-f959b1fe1311_zps654d027a.jpg" alt="Post Comment Love" style="border:none;" /></a></div>
Copyright protected by Digiprove © 2015-2016 Victoria Welton