Following my series on YouTube, The Conception Diaries and our attempts to get pregnant, our IVF baby is due in July 2017. My last update was at 24 weeks pregnant when I wrote about Mothers Day, exhaustion, Grace's achievements and a giveaway from Elizabeth Brown Maternity.
Swollen legs – again!
After aquanatal class last Sunday, I came home with a takeaway as we were due to set off fairly early the next morning for Scotland and I didn't want the hassle of the washing up. We went to bed but, in the middle of the night, I felt that my legs had become really swollen again. Thanks to some help from Ross, we put my special stockings on and raised my feet as high as they would go. I was a little concerned about the amount of time I would be spending in the car the following day. I needn't have been, Ross had planned for this.
A road trip to Edinburgh
I decided to keep my stockings on to allow for the 8 – or so – hour journey to Edinburgh. Ross had broken this up so that we travelled for 2 hours and then had a break for an hour and then the same again. A walk around certainly helped my legs.
We stayed in a Premier Inn in Musselburgh, near our friends whom we had gone to visit. I took my pregnancy pillow with me and the bed seemed to be fine. After the first night, Ross and I found it easier for him to have the single bed and for Grace and I to share the double. We all slept much better after that!
Wednesday was the trickiest day on our trip as we did a lot of walking to see the sights. This included the National Museum of Scotland, the castle, the cathedral, the Royal Mile and various other landmarks. After all this I had a bit of a hormonal meltdown but a trip to TGI Fridays with a huge chocolate milkshake soon put me right!
25 weeks + 5 day bump
The sunshine is certainly helping and I am so pleased to be able to start wearing some lighter clothing. We even took this week's bump photo outside:
One of the things I have been having an issue with is finding shoes to fit me. The same thing happened when I was pregnant with Grace. So far I have been wearing my Hotter boots the whole time as these are so comfy but, with the better weather on the horizon, I needed to find an alternative.
My mum and stepdad came up for a visit this weekend and today we went to Clarks Village. My mum kindly bought me a pair of slip-on Skechers which have adjustable straps by way of velcro. They are extremely comfortable and should see me through the rest of my pregnancy.
The insomnia begins
I am now starting to have a number of disturbed nights. I am finding I can't get quite as comfortable as I used to. This is no surprise to me though as it was the same with Grace. Instead I just plug in my headphones and try my best to relax. It is not unheard of for me to fall asleep listening to the music – and hopefully this benefits baby dude! I tend to find that my hips are aching a lot.
A little kicker!
A couple of nights ago I thought our little man was trying to break his way out he was kicking that hard! He really is starting to establish a routine of movement now and I often catch my tummy moving around out of the corner of my eye. Nothing makes me happier this pregnancy than feeling the little guy kick and move around. I feel like he is forming a character as a result. It really brought it home to me when Ross reminded me that we only had around 14 weeks left.
Nursery developments
We are still in the process of changing things around and are hoping to complete that this week whilst Grace is away and Ross has a few quieter days business-wise. My mum brought a changing table with her when she came up to see us and has kindly given us some money to put towards anything we might need. Next on the agenda is moving the furniture around and putting the changing table together!
Two Giveaways
Just a reminder that I have two great giveaways for anyone who is pregnant or would like to treat someone who is. You could win a Pregnancy Care Gift Set from Indigo Herbs and a £100 voucher to spend with Elizabeth Brown Maternity.
What's Next?
This week is quite an eventful one. I have an acupuncture appointment on Tuesday, our 28 week scan and appointment with the consultant on Wednesday and an appointment with the midwife the same day. We are also hoping to get closer to putting the nursery together.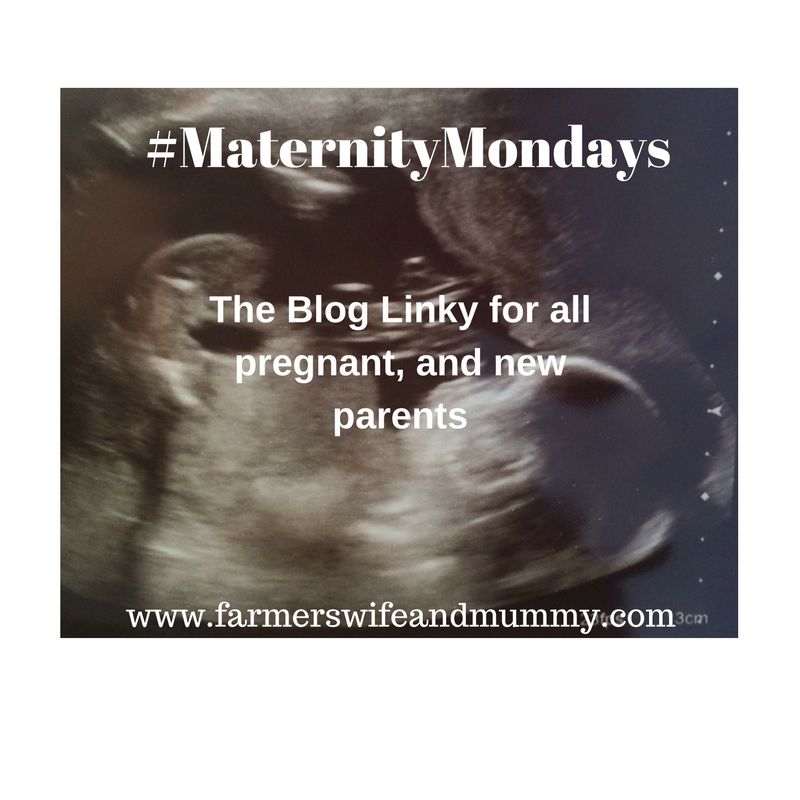 Copyright protected by Digiprove © 2017 Victoria Welton