Following my series on YouTube, The Conception Diaries and our attempts to get pregnant, our IVF baby is due in July 2017. My last update was at 23 weeks pregnant when I wrote about pregnancy yoga, a giveaway from Indigo Herbs and an update on my snoring.
Mothers Day
Last Sunday was the first time – and more than like the last – where I was pregnant. It started off with Grace bringing me a hot cross bun and a cup of tea in bed. This was the first time that, not only had Grace done this on her own, she also didn't even tell Ross. He was as surprised as I was! She also made me a beautiful card with the most gorgeous words inside, a Yankee candle and a topiary bush with solar lights to hang outside out front door.
After putting on my new dress, we set off to meet Ross' family for Sunday lunch. We all opted for a roast dinner and all the mums were offered either a free glass of wine or free pudding. I, of course, went for the pudding and chose an apple crumble sundae. It was delicious. We then came home and I had a change to have a doze on the sofa – in between lot of lovely baby kicks from our little dude!
24 weeks!
I am over the moon to have made it to viability week.
Exhaustion and hormones
This week has been another busy one work-wise and I have been trying hard to make sure that I am completely up to date before the Easter holidays start and we go away for a week. I have found myself completely exhausted and, as a result, I have been falling asleep pretty much every afternoon after I have eaten my lunch. My headaches have also returned and I have put it down to junior having a growth spurt! There is certainly no way that I am complaining about any of these symptoms. I also decided not to go to pregnancy yoga and am starting to rethink my decision on this. Mainly because of the journey which is 45 minutes there and then back again. Instead, I have started to look at buying a yoga video and making one of our rooms into a peaceful, quiet area. On top of this, I also found myself majorly overreacting – in part due to tiredness, the rest down to hormones. One minute I was screaming my head off, the next I was crying. A lot.
Grace excels
Ross and I were so proud of Grace when she came home on Thursday. She went to school in the morning in a fit of nerves because she knew that afternoon the awards would be given out to the best students of the term in each of the different subjects. Not only did Grace get 4 head teacher commendations for French, Art, English and R.E. and a badge for dance, she also won the award for best student in French in her class. She was so determined to win a certificate this term – and she did it!
A visit to the dentist
On Friday, I went to the dentist to visit the hygenist. I think she has to be my most favourite dentist ever. She is absolutely lovely and very understanding and has followed our journey in trying to get pregnant. This is the first time I have seen her since I got pregnant and she was totally thrilled. She also knew what the best course of treatment was for me next and explained a plan of action.
Unboxing our iCandy Peach
I have mentioned previously that the wonderful people at iCandy have sent us the Peach pushchair set ready for our impending arrival. There will be more to come on this, with a video on how to put it together as well as a post but, in the meantime, here is our unboxing video.
A giveaway from Elizabeth Brown Maternity
Earlier in the week I was sent some beautiful clothes from Elizabeth Brown. I have written a review about the items and they are also kindly giving away a £100 to one lucky winner.
What's Next?
We are off on a long road trip to Scotland next week to visit Ross' best friend and his family so it will be interesting to see how I fair on that one! My pregnancy pillow will definitely be coming with me.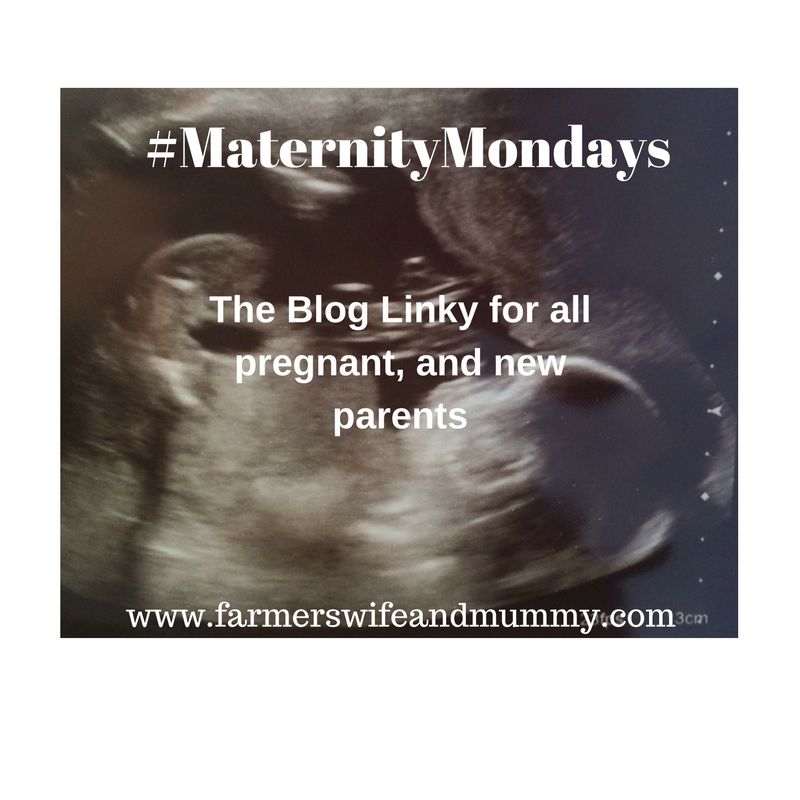 Copyright protected by Digiprove © 2017 Victoria Welton