I have always believed in alternative medicine. It helped me during my first pregnancy when, not only did I attend pregnancy yoga classes (which I am doing again this time around), but I also had a few reflexology appointments. These days people are becoming more aware of the treatments on offer and the benefits that they hold.
Finding a practitioner and the right therapy for you is the first port of call. It is important to ensure that they hold an accreditation. For example, there is the British Acupuncture Council for acupuncturists and the British Chiropractic Association for chiropractors. Then you can choose an individual who specialises in specific forms of alternative medicine such as Louise at Acuherbs in Weymouth and Dorchester and Charlie at Sophia's Choice – both of whom helped me – or a more generalised practice who offers different services from a number of specialists such as ML Chiropractic in Fulham, London.
So, which forms of alternative therapies have I tried and why do I recommend them?
Reflexology
I first came across reflexology way back in the early 2000's. I had hurt my back badly and could hardly stand up straight so I booked an appointment with a reflexologist one lunchtime and was astounded when I came out of the clinic at how much it had helped.
I then had a treatment towards the end of my first pregnancy. This was combined with hypnotherapy and helped me to connect with the baby (Grace) that I was carrying. I firmly believe that this helped me with a much calmer approach towards labour and meant that I felt more of a connection to the baby for the rest of my pregnancy.
More recently, I had a treatment last year with Charlie at Sophia's Choice. It was after our first IVF attempt and I was trying to get my cycle back into a regular pattern. I had some reflexology because my period just didn't want to arrive – and the very next day, it did!
Acupuncture and Chinese herbs
For a long time I refused to go anywhere near acupuncture because of my fear of needles however, when you want something so badly, you are prepared to overlook these fears and go for it!
After reading a lot of information on how acupuncture could help with fertility, I booked my first appointment in 2015. Unfortunately, this particular lady did not combine her treatment with Chinese herbs and so, after our first round of IVF, I swapped and started to see Louise at Acuherbs.
At first, I went every week and then, as a pattern started to develop, I saw her every two weeks until we went to Spain for our successful IVF attempt. Louise explained to me that the needles were there to help the flow of my system, whilst the Chinese herbs focused on the collection of symptoms rather than just the medical diagnosis. Combined, they help to treat the whole body and not just one particular part. I took the herbs right up until I started the mock cycle with IVF Spain because they don't work when using them with the medication.
Straight after our embryo transfer in Spain, I had an acupuncture treatment with one of their practitioners. I was also given Chinese herbs by Louise to take with me and start on the day of transfer to help nourish the blood and warm the uterus to ensure that everything would stay in place and help the embryo to embed itself.
On returning to the UK, I once again had regular appointments with Louise and I firmly believe that this is what helped with our success. I am still seeing her for top up appointments during my pregnancy which are really helping.
Pregnancy Yoga
When I was pregnant with Grace, I wanted to find a form of exercise that wasn't too strenuous on my body. Little did I know that it would also be a massive help to me during labour.
Not only will pregnancy yoga help improve things like strength, balance, and flexibility, it will also help with any aches and pains and aide digestion, lower stress, anxiety and nausea. What really surprised me though is how many techniques you remember for the actual labour. It teaches you the best positions for labour so that it can help the baby in it's descent, the best use of breathing techniques and how to tune into your body which I can distinctly remember doing when I was in the birthing pool during Grace's labour.
I have just booked yoga classes for this pregnancy and I am really looking forward to experiencing them again.
This is a collaborative post, with all content written by the owner of this blog.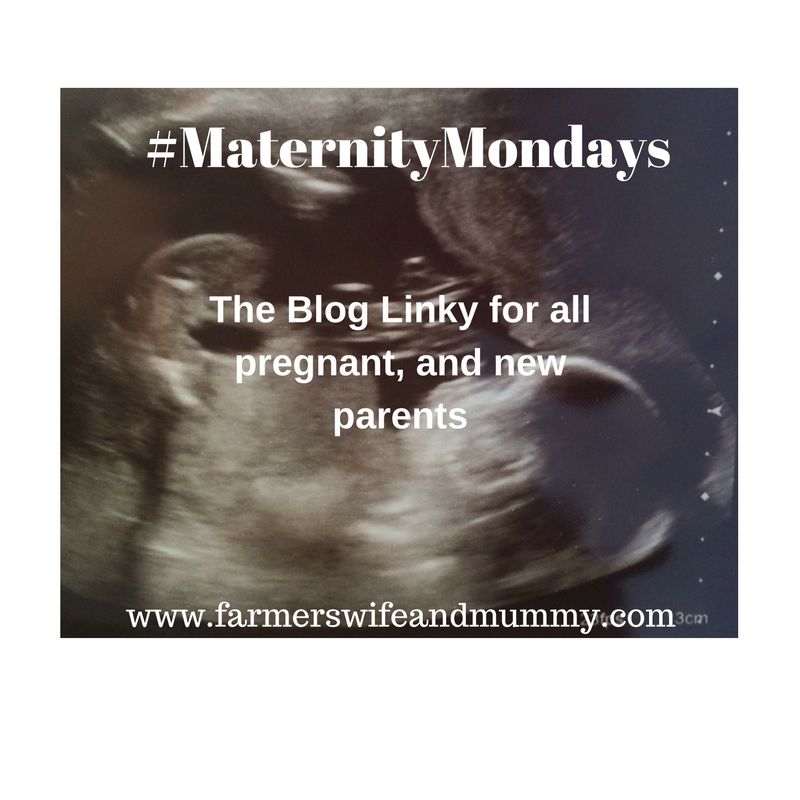 Copyright protected by Digiprove © 2017 Victoria Welton