My childhood seems like forever ago now. However, I still remember a lot about my youth – mainly the changes in technology and how different things are in respect of that these days. There was no social media and no one really had a voice like they do now. I see pluses and minuses in all of this. I think my poem expresses how I feel.
I Remember a Time
I remember a time before social media and the internet
Where no one had a platform to speak
Nowadays it seems to me that
Everyone's a nerd or a geek
I remember a time before CDs when music was stored on cassette
Either that or it was on vinyl
Nowadays it is all download
Which, to me, just doesn't seem final
I remember a time when Kids TV was on at a certain time
It cut off just before the news
Now you can watch on all types of devices
Including YouTube which registers views
I remember when you had to queue to see the latest film
Round the block we'd form a line
Now you can book to see what you want
By doing it all online
I remember a time before all the smart phones
I'd come home and ring my friends
Now you can use them to play games too
The amusement never ends!
Victoria Welton 22nd February 2017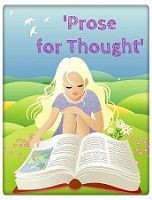 Copyright protected by Digiprove © 2017 Victoria Welton