Following my series on YouTube, The Conception Diaries and our attempts to get pregnant, our IVF baby is due in July 2017. Last week I told you about a top up acupuncture appointment, my 16 week check up and my very first baby event. 17 weeks pregnant has been fairly straightforward and I am looking forward to half term next week with the slightly later mornings!
My baby bump
This is my 17 week + 5 bump photo and I have to say that I am really starting to feel like it is noticeable now. For some strange reason I was worried that the baby wasn't growing because my bump wasn't getting bigger. I think I had forgotten that there is no hard and fast rule to this!
Pregnancy yoga
When I was expecting Grace, I attended pregnancy yoga classes which I believed really helped me to focus during labour. I am keen to do them again this time around but the only trouble is that I live in a more rural area! The last time my class was just 5 minutes up the road.
It is looking like the nearest class for me is around 25 minutes away but I just want to investigate a little more before I put my name down for that one.
Sleepless nights
I am currently a tester for some maternity products (further details will be revealed in a month or so) and one of the things I am investigating are pregnancy pillows. On Monday night, in part due to one of the pillows, I had a really poor night's sleep – as did Ross as a result – so I vowed to make sure I changed the pillow the next night, which certainly helped. I am going to give it another try though!
I have explained before that my sinuses are swollen and it is causing me to snore so, I have been trying out steam inhalation and, whilst it hasn't eliminated the problem, it has most certainly helped.
IVF Spain checks in
On Tuesday I had an email from IVF Spain. They wanted to know how my pregnancy was going so I gave them an update on what was happening and what I had coming up. These people have been so supportive every step of the way and I am so grateful to them.
Ross has also written another article for Fertility Road Magazine so this should be published in the next issue which I believe is out in March.
Seeing the Consultant
Due to all the complications I have had in trying to get pregnant, my age plus the fact that this is an IVF pregnancy, I have been put under consultant care at our hospital. I had an appointment on Wednesday and arrived in good time.
I was asked to provide a urine sample – which was all fine – and then I was invited in by the consultant's assistant doctor who would be assessing me.
Firstly, he took my blood pressure which was absolutely fine at 100 over 60. I have always been fairly lucky to have a lower blood pressure which certainly helps.
Forming a plan
The Doctor then explained to me a number of things. Firstly, because blood clots are more common place in legs and lungs at my age and in IVF pregnancies, they want to put me back on aspirin. The doctor kept telling me that there was no way I looked 45 – although I was wondering whether he was just trying to be kind! I am now taking 75mg a day right up until delivery. He explained that this also helps the baby and the blood flow to the placenta – which I am all for. If my blood pressure had been higher then I would definitely be back on the clexane injection (thank goodness I am not!). However, because the risk of clotting increases after delivery, then I will be back on the clexane injection for 10 days after the baby arrives.
Next I was told that I would be having extra scans. IVF pregnancies tend to produce smaller babies so, with this in mind, I will also be having scans at 28, 32 and 36 weeks. This means that they can keep an eye on the baby's growth and map it out on the chart.
Finally, our mode of birth will be decided on at 36 weeks – although, at this stage, the doctor can't see any reason why I can't have another water birth. He explained that they would not allow me to go beyond 40 weeks due to the risks involved and, if necessary, they would induce me. He did explain that they do prefer it if nature takes it's course though!
A new vlog
This week I have finally got round to recording a new vlog! After spending time with my nephew on Friday, I discuss my thoughts about Grace becoming a big sister.
What's next?
Grace is off on half term now so we are going to spend the week relaxing – in between Ross and I working! The week after we will be having our 20 week scan which I am very excited about.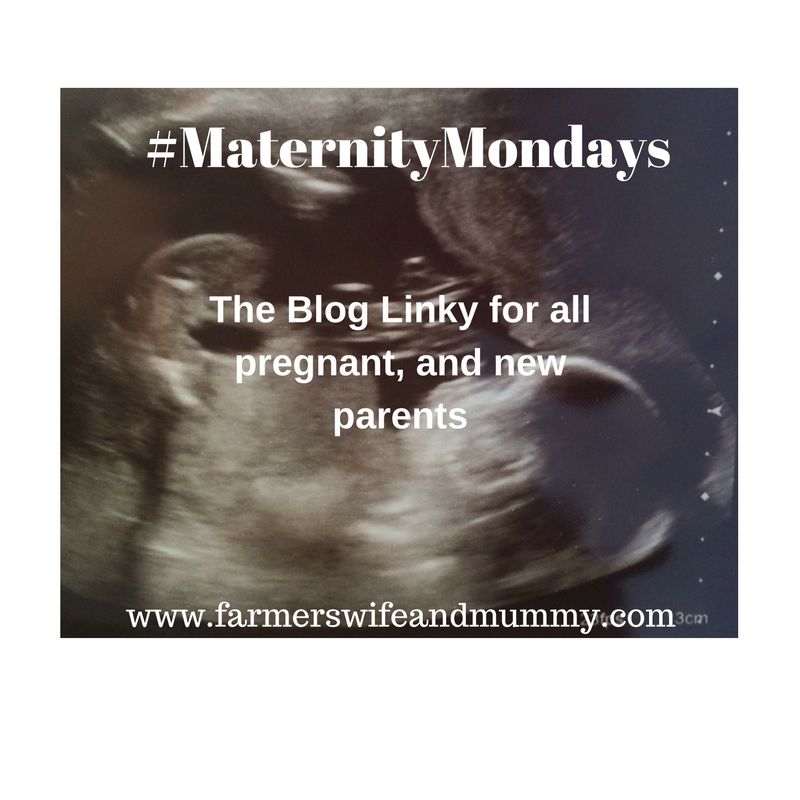 Copyright protected by Digiprove © 2017 Victoria Welton