Following my series on YouTube, The Conception Diaries and attempts to get pregnant, our IVF baby is due in July 2017. I am pleased to say that I will be back vlogging this weekend and our 13 week update should be published tomorrow. From then on, I am hoping to be able to keep up weekly – pregnancy symptoms allowing!
New Years Eve and Grace's birthday sleepover
I spent the morning of New Years Eve getting ready for Grace's birthday sleepover. Sadly, one of her friends cancelled due to sickness in the family but there were still two others coming. I spent the morning baking the cake and then making some more mixture for some fairy cakes. Grace helped me decorate and then her friends arrived around 5pm.
They spent the evening using the hot tub, playing upstairs and watching a film with a Chinese takeaway. Ross and I gave them the lounge for the film and takeaway whilst we did similar upstairs watching Breaking Bad on my laptop.
We all saw in the New Year with party poppers and the fireworks on TV. I was surprised that I made it through to 1.20am! When we came to bed, the girls were still awake but they did brilliantly not keeping us awake – despite the fact that I think it was close to 2.30am before they went to sleep!
A tricky New Years Day
I have to say that today was a rough one. I am not sure whether it was the fall-out of not taking some of the medication anymore or the very late night or the fact that I ate quite a lot the day before (!) – or it may have been a combination of everything – but today I had pain in the top of my back, which I understand to be bad wind as well as headaches on and off all day. So, what better thing to do than just lay on the sofa watching films?!
Grace's friends left around 11am and I spent much of the day on the sofa. Ross and Grace were very supportive of me. We watched 4 films in total – including The Princess and the Frog, Indiana Jones and the Last Crusade and E.T.!
Ross then wrapped up all of Grace's birthday presents whilst I lay on the sofa – still!
Grace's Birthday
I have to say that I was a bit worried that, following the previous day, I would still be feeling rubbish. Thankfully though, this wasn't the case.
Grace was over the moon to get a tablet for her birthday – and spent much of the day investigating and using it, together with caring for her new tamagotchi pet! Originally we were going to meet both sets of parents for lunch but Grace had decided that all she wanted to do was stay at home – particularly when she had to go back to school the next day.
In the afternoon we did some making and drawing. Grace received a craft set to make a small teddy and she decided that this would be for the baby.
Her birthday meal? A Pot Noodle! (not for me though, I had a jacket potato).
Back to work
I was quite relieved that all my clients were easing themselves back into work. It made getting used to my usual routine much easier.
On Tuesday morning (3rd), I had my final acupuncture appointment for a while. As always, I watched Louise's face as she took my pulses for any sign of problems but, she confirmed that all was fine. I told her about the issues I had experienced on the Sunday and she made sure that she needled the problem areas.
She also advised me to come off the dairy. I had been consuming a lot more since I got pregnant but was now suffering from bad catarrh as well as the wind. She confirmed that this was the problem. I have to say that I have cut right back and it has certainly helped.
Our 12 week scan
Yesterday (Thursday), we were booked in at Yeovil Hospital at 10.30am for our twelve week scan. The previous evening neither Ross or I could sleep. We were both very apprehensive about what we would or wouldn't see the following morning.
It felt funny sitting in a different set of seats when we got to the sonographers area. We were taken in pretty much straight away by Hannah, the midwife. She went through a number of questions with us and wanted to know if we would like the non-invasive checks for any abnormalities. We both agreed that we would.
We then waited a bit longer before we were shown in to see a different sonographer. One I hadn't met before. Then the magic happened!
Ross and I sat there spellbound as we saw our baby extremely clearly on that screen. The legs were kicking, the baby was moving it's arms around and, at one stage, it even flipped over and moved to the other side. This one was definitely a wriggler.
The sonographer also showed us it's brain, stomach, bladder and bones. We were fascinated – and, yes, once again we both cried. Loads of photos were taken and, unlike when I'd had Grace, we had to pay for them. In our opinion, £5 was a small price to pay for all those precious images.
It also turns out that, according to the scan, I am 12 weeks and 3 days pregnant as of 5th January (despite what we know about the fertilisation date) and so, the confirmed due date is 17th July 2017.
Blood types and further appointments
We then went back to see the midwife who took my blood. As well as the standard tests, they were also checking for the baby's blood group. This was because I am O negative and they want to see if it is necessary to give me the anti-d injection. I had had this with Grace. If the baby is a positive blood group then there could be a risk of antibodies forming, thus the injection is needed to combat this.
Hannah also confirmed to us that I would be under consultant care due to my circumstances and we made an appointment to Mrs Solomon, a lady I had met before, for the second week in February. I also made an appointment with my doctors for my 16 week midwife visit.
A visit to Mothercare
I had promised myself that, if the the scan was OK, that Ross and I would visit the large Mothercare around a 5 minute drive from the hospital. I needed a couple of nighties – which I managed to find in their sale. I also started looking at new bras. With the increase in size of my bust, I was started to feel rather uncomfortable!
Ross went off to look around and came back to tell me that he wanted to show me the pushchair he liked. I happily joined him and approved of his choice!
A small concern
We had been told that if there were any signs of abnormalities that we would receive a call from the hospital in the next couple of days. When the phone rang this morning (Friday 6th) we were understandably concerned!
It was Becky, one of the midwives. She explained that the laboratory couldn't do the calculations for the risk because they didn't know the age of my egg donor. I have to say that we both breathed a sigh of relief! I then tried to contact IVF Spain but, as it was epiphany, it was a Bank Holiday. We would have to wait to Monday.
My symptoms
The snoring is still there – and Ross is coping well. He even recorded me doing it and we all had a great laugh over it! The wind and headaches improved as the week progressed.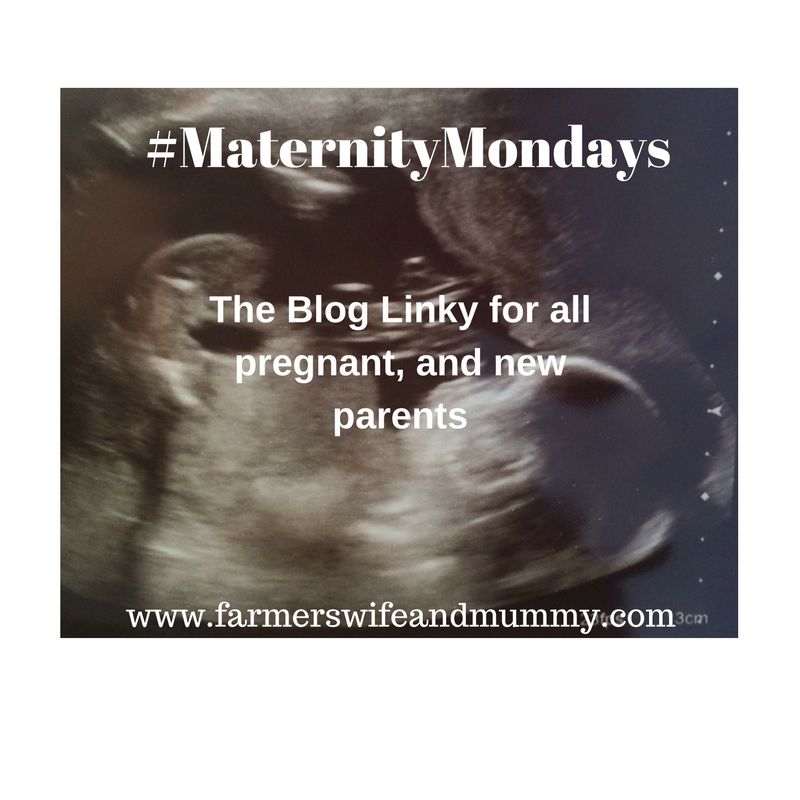 Copyright protected by Digiprove © 2017 Victoria Welton