Open Questions
The 'who' has been answered for me
Of that there is no doubt
But I keep on asking 'why'
Are we still lucking out?
The who is so supportive
Right there with a smile
However, please listen 'what' –
I don't like your style
Who puts up with me
And all of the ear-bending
Especially as we ask just where
Is our happy ending?
Who wants this as much as I
I know he feels my pain
He understands me asking 'how'
Did we get here again?
Who and I in this together
Just looking for a sign
All we want to know is 'when'
It will be our time
Victoria Welton 22nd March 2016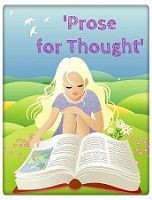 Copyright protected by Digiprove © 2016 Victoria Welton