This past year has seen me make massive improvements to my diet. This time last year I had started to make a big change and went on to follow a very difficult total food replacement diet with New You – which I undertook for 7 weeks. Then, back in June, I went on a detox retreat for 3 days and this gave me more of the knowledge that I needed to continue with my healthy eating. I have gone on to lose 26lbs since October 2014. On top of that I have only had one glass of wine this year – at Easter! However, I have not done so well with my activity.
Don't get me wrong, I had a really good gym regime at the beginning of the year and completed two park runs back in October – both of which were 5k – but I know that this is not good enough. If I really want my body to be where it needs to be for a longer, fuller life then I definitely need to get more active.
When Ross and I were asked to review the Polar Loop 2 activity tracker, I had to say yes. I find that when I am challenged to do things here on my blog then I tend to react much better than when I am left to my own devices. I have looked a the Pulsense and Fitbug in the past and so, I am keen to see how I get on with this one.
The Polar Loop 2, like many on the market, gives you details on the amount of activity you have done throughout the day and also information regarding the amount of calories you have burned and the amount of sleep you have had. I received a wristband in white and Ross' is black.
As well as the Loop 2, Ross and I were also sent heart rate sensors to use in conjunction with the wrist monitor – one pink, one black to help tell them apart. I have to admit that the jury is out for us on this one at the moment as I believe that some monitors on the market have these built in and it is not necessary to have a separate unit.
The Polar Loop 2 is quite attractive and isn't too big. Although, I have to admit to some initial teething troubles. I cut the strap to fit my wrist as directed – or so I thought – but the metal clip kept on coming undone. I informed my contact at Polar and was asked to send it to them so that they could adjust it for me. I now have it back and so far, so good! There is a great video which gives you details on how to cut the strap to size.
Once you have fitted the strap to size, you will need to charge it up which takes around 20 minutes. This is done via a USB cable which is included. I was quite impressed with the fact that the connection to the wristband is magnetic which does away with the need of any rough parts which might rub your wrist. The software will also install on your computer which means you can add all your personal information to help monitor your progress.
Once you have updated your personal details, the activity indicator will tell you what you need to do to achieve your daily goal and it is quite specific with the activities that will help you. For example, it will tell you how long you will need to walk for. This is a great idea as then you know what sort of time it will take to fit the activity into your day. As I start using the treadmill in our garage on a more regular basis, I can start to allot time for it.
When you are doing a more subtle form of exercise, the wristband won't necessarily pick up your activity. In order to overcome this, you will need to use the bluetooth heart rate sensor by connecting it to your Loop 2. This will enable you to get a more accurate reading whenever you are carrying out exercise such as weights or yoga as it will calculate your heart rate instead.
There are a couple of things – so far – that I really like about the monitor. Firstly, it displays the time which does away with the need for a watch. Also, if you have remained inactive for over an hour, the monitor will buzz, flash and vibrate on your wrist in a bid to try and jolt you into action!
So, the question is, what can we do in within the next 3 months? I certainly intend to do more Park Runs on a Saturday morning and will be using the treadmill and walking to school more regularly.
I will update you again in around 4 weeks!
Disclosure: Thanks to the people at Polar for providing us with these products in return for this review. Please note that all words, images and opinions have been formed by the owner of this blog and have not been influenced in any way. Please do not reproduce any of the content or images on this post without prior agreement from Verily Victoria Vocalises.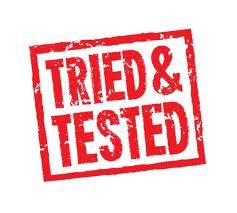 Copyright protected by Digiprove © 2016 Victoria Welton