My penultimate photography and poetry prompt is 'family'. Definitely a very apt word for this time of the year – or at any time, I guess! My family are the most important thing I have and I wouldn't change any of them for the world. Having them on my side, even if they don't always agree with me, is a real blessing. I obviously have my every day family – Ross, Grace and our cat, Gypsy – but there is also my own family and Ross' family, all of whom I love very much.
The photo I have chosen today is one of Grace meeting a different kind of family. Last week we went to Bristol Zoo, as we gifted Grace a 'Meet the Meerkats' experience for her last birthday – and have only just got round to doing it! The keeper who accompanied Grace, a lady called Kath, told us how all the meerkats had started to turn on Babooshka, the female leader, so they had to remove all the male meerkats and sent them to their other zoo, the Wildplace Project. This leaves 11 females all living as a family.
My poem speaks about Ross, Grace and I, as well as our cat/cats and any other potential who will hopefully join our family this year.
Family
We aren't all related by blood
And one of us, they may be missing
We are all extremely close
Although, I do the hugging and kissing
We all know our roles – dad, daughter and mother
We may not always get on
But we are always there for each other
Because what really counts in this life
Isn't just words without meaning
It is all in the actions that show support
Being loving and never demeaning
Giving to each other constructive criticism
There is no need to be selfish
It's in the virtue of altruism
This year as we try again to add to our fold
Lets remember what we have
Is truly solid gold
And just like Level 42
Who expressed it perfectly
All the things we are
Are running in the family
Victoria Welton 29th December 2015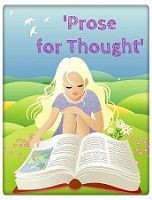 Copyright protected by Digiprove © 2015 Victoria Welton