I am so close to completing my photography and poetry prompt! Good news! I am determined to do this. With just two more to go after this, today's word is 'giving'.
To me, Christmas is definitely a time for giving. I love watching people's faces as they open their presents – especially when the gift is unexpectedly good and hearing their grateful 'thank you'. Grace gave us plenty of those this year and I am sharing one of my favourite photos from Christmas which Ross' dad took. It is of Grace opening a gift as I looked on!
Of course, giving to other people is great but just as important is sometimes 'giving' a little more to yourself. I have tried to capture that in today's poem. Also, Grace told us this year that one day she would like to work for the RSPCA. She isn't so keen on operating on animals but she does really want to look after them. She has even looked into our local centre to see about getting a job there one day. I will expand on that in a post I am going to write for her on her birthday this Saturday, but, in the meantime, I have also included that in my poem.
Giving
Giving not receiving
Is where it's at for me
Seeing that look upon your face
As your eyes, they shine brightly
Knowing you are so giving
With what you want to do
Caring for helpless animals
Be they pets or in the zoo
But darling don't be too giving
You must also think of you
Put yourself first sometimes
It's the most giving thing to do
Victoria Welton 29th December 2015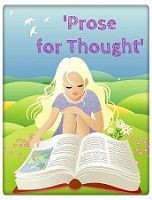 Copyright protected by Digiprove © 2015 Victoria Welton