As stated on last week's Prose for Thought, I still have a few photography and poetry prompt words to finish off before the end of the year; the words family, giving and reflect and today's word is 'comfort' – which I feel is rather appropriate for the time between Christmas and New Year.
The photo is of a young swan that I took back in November. I am willing to bet that, even though, it looks uncomfortable on it's neck, those feathers are all very comfortable indeed. I also think what may be comfort to one individual may not necessarily be to another!
The poem includes lots of things which I believe are comforting – whether it be eating chocolate or going home after being away!
Comfort
Chocolate and eating it by the pound
After being away and I'm homeward bound
The sights and sounds of a kid's playground
There are many ways comfort can be found
It's in the form of a cup of tea
The look on your face when you see me
Sitting on the sofa with a great movie
That's what comfort means to me
Checking on you and seeing you sleep
Feeling cosy slippers upon my feet
An open fire with its warming heat
This is comfort that you can't beat
Victoria Welton 28th December 2015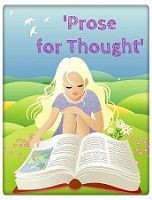 Copyright protected by Digiprove © 2015 Victoria Welton