Compared to the years gone by, I have so much more to be thankful for these days. I have a beautiful, healthy daughter and I am in a healthy relationship. I am about to look forward to my fifth Christmas with Ross. He has been a brilliant dad for Grace and it is so wonderful to have him to go shopping with for both her Christmas and Birthday presents. I can confide in him, talk to him and we support each in other.
Today's photo is one of the days I am thankful for this year. The 3 of us were lucky to experience a weekend away at Soar Mill Cove Hotel back in July and we had the most wonderful time. Ross and I have agreed that it was our favourite time spent together this year and we hope to go back.
The poem, once again, speaks for itself and shows every reason I have to be thankful this Christmas. You will hear me reading it underneath the words.
Thankful
I am thankful everyday
That I got out when I did
For I wouldn't have the life I do now
Nor my happy kid
You came along when I needed you most
And helped me see what's right
Because all the ways I'd been treated before
We're darker than the night
I am thankful for all you have done
And all you continue to do
You are supportive in so many ways
I am so glad you are you
So as we look forward to
Another festive season
A loving family to celebrate
For me, this is every reason
Victoria Welton 22nd December 2015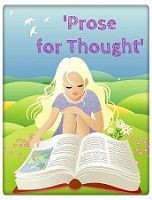 Copyright protected by Digiprove © 2015 Victoria Welton