This photography and poetry prompt is using the word 'festive'. Very appropriate for this time of the year. I know that on the list of prompts I have left, this one is further down the list but it was the one that inspired me. I have a number left to write before the end of the year and I am looking forward to sharing them all over the next two weeks – just in time to catch up!
The photograph is one I took on Saturday of Grace placing the angel on top of our tree. I can remember, as a child, squabbling with my brothers and sisters over this bit! Then, as I got older it was left for me to decorate the tree and that pleasure was all mine. Now, I love that Grace can reach (albeit that she needs a stepladder as she is too heavy to pick up now). She wanted to pause for a photo so I took the opportunity with my iPhone so apologies for the quality.
I have decided to form an acrostic poem on this occasion.
Festive
F airylights twinkle, a magical light
E ach girl and boy with their eyes shining bright
S uch a wonderful time of the year
T insel, and presents and lots of good cheer
I n each Christmas Grotto, Santa sits waiting
S ome know what they want and some still debating
V isiting family, spending time with those dear
E xcitement is every where this time of the year
Victoria Welton 16th December 2015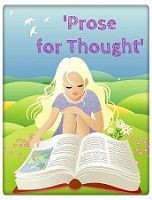 Copyright protected by Digiprove © 2015 Victoria Welton