A couple of days ago I put the following photograph on Instagram and a number of people decided they would like to come round for tea.

If you love Reese's Butter Cups then these are even better! This is mine and Grace's new favourite treat. We love to sit down with a cup of tea some Raw Peanut Butter and Chocolate Cup Treats. It is our 'girly' time together. What is even better is that they are full of protein, dairy, gluten and sugar free and really easy to make – and they taste absolutely delicious!
Raw Peanut Butter and Chocolate Cup Treats
2015-11-18 16:34:14
Serves 6
Ingredients
6 tbsps of coconut oil
4 tbsps of smooth peanut butter
100g of Cavalier Sugar-Free Stevia Dark Chocolate
4 tbsps cacao powder
Instructions
Melt all the ingredients together in a non-stick saucepan or bain-marie
Pour into a silicone muffin mould - either 6 large or 12 small
Place into the freezer to set for around 30 minutes
Scoff!
Verily Victoria Vocalises https://www.vevivos.com/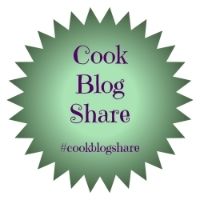 Copyright protected by Digiprove © 2015 Victoria Welton