Memories is my latest photograhy and poetry prompt. I found this rather apt with it being Remembrance Day today. I did stop at 11am this morning and have a bit of a think about my Grandad and his brother and what they must have gone through.
The photograph is of me in Florence. This was taken on one of my favourite holidays in Italy back in 1994. I shared a post over on Victoria Visits yesterday and as a result of this, thoughts of my time in this beautiful country came flooding back.
In a bid to start more of a collection of different types of poem, this week's is written from the angle of someone who has lost a person close to them. I am thankful to say that I have not lost anyone close to me recently but I hope this helps anyone who has. There is a recording of my reading just below the words.
Memories
Memories are the footsteps
That imprint on our mind
Stop and close your eyes
They're not too hard to find
You may have to try harder
For ones from the distant past
But the memories you have of me
Well, they are built to last
Some they might be painful
And some they might be sad
Remembering is there for you
For all the times we had
Time it is a healer
The pain it will subside
The tears, they will fall less
But don't regret the ones you've cried
Memories are a treasure
A recollection of your past
Possessions they may fade
But the memories will last
Victoria Welton 11th November 2015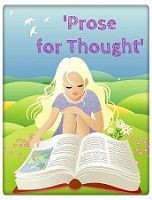 Copyright protected by Digiprove © 2015 Victoria Welton