This week's photography and poetry prompt was an easy one for me. How could I write a 'personality' poem about anyone other than Grace?
This girl has more personality in her little finger than lots of people I know (and I dare not tell her that because she will probably then 'YouTube' her little finger!). She comes out with some corkers, is so grown up for her age, ALWAYS does us proud in restaurants with her manners and she knows how to do sarcasm. She knows how to play on words – for example the other day I had a package with the sticker 'Fragile' on it. She claimed that it came from the Frag Isle! Another example, we had a conversation about men the other day –
Grace: When I grow up, I am going to make sure I find a man that likes all the things I do'.
Me: 'That is very sensible Grace, make sure he treats you well too please'.
Grace: 'Oh yes, I will. Just like Ross does for you'.
Me: 'Yes. Are you going to find someone like Ross then?'
Grace: 'Yes. But much less kiddyish'!
You can probably imagine that it was very hard to choose photos for this post. Here are just some of my favourites:
Personality
Little girl, so full of love
Your hand in mine, fits like a glove
Never let them push or shove
You're the thing I'm most proud of
Little girl, so full of joy
Mostly pink and a bit tomboy
Always confident, sometimes coy
You really are the real McCoy!
Little girl, so full of cheer
Grinning at us, ear to ear
Sometimes far but always near
You are the one that I hold dear
Little girl, you are so bold
So grown up, or so I'm told
Young at heart, however old
I shall watch your life unfold
Little girl, so full of glee
Shining for the world to see
Some say that you're a lot like me
Such a personality
Victoria Welton 9th September 2015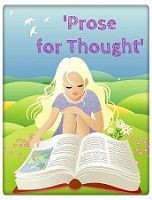 Copyright protected by Digiprove © 2015 Victoria Welton