Welcome to Post Comment Love everyone! How are you enjoying the summer holidays so far? I don't know about you but I don't really like having my normal timetable disrupted and, couple that with a new job, you can probably imagine the headless chicken that is me right now! Still, I am one of those people who cannot not be busy so I tend to do better when I am up against it with deadlines and the like!
All that said, I am certainly managing to catch up on the blog post front this week and these have included a review of some Trespass walking boots, a competition to win some ladies DIY overalls, how we spent our time in Devon as well as a picnic we had courtesy of Higgidy, some money-saving tips for fancy dress parties and a review of the latest learning resources from Collins. In the link is this week's photography and poetry prompt, 'Calm'.
This weekend we are off to Brewers Fayre in Taunton and they have been kind enough to allow us to invite 4 other families from Grace's school to celebrate the opening of their new play area. The kids will also get the chance to meet Dennis the Menace and Gnasher as we enjoy a 2-course meal. We are very excited! On Sunday, our house is turning into a film set as Grace, Ross and I film our next project. Then, next week, everything will quieten down as Grace goes off on holiday with her father.
This week's #SoFoLo is for Twitter. Simply pop over to the SoFoLo post to find out more. Also, don't forget our #SoFoLo community on Google + and our #PoCoLo Facebook group where you can go and post your PoCoLo post for some more shares as well as any of your social media accounts of yours that need more followers.
If you are a regular here then it would be great if you spread the #PoCoLo word. However, if you are new here then welcome! Post Comment Love is all about sharing posts which you have written this week which just haven't got the attention they deserve and, with them all in one place, we can help each other share the comment love. This is one of the easiest links EVER. You don't have a 'special theme' to have to write about, the post can be personal, sponsored, a photo, a review, a competition, your own linky, something you've linked to a linky….WHATEVER you like – it's one you've already written this week! If you want some publicity and attention, then you are in the right place!
Please make sure you go across and comment on at least two other linkers posts. Linkys work if everyone supports each other
then spread the #PoCoLo about this link up on Twitter. The post you link up has to have been written in the last week. The link will go up every Friday at 6.30am and close on Sunday evening at 8pm. I will make sure I retweet anyone and also try my best to tweet out the posts with the PoCoLo badge being displayed on either the post or the sidebar.
I have a list for the Newbie Showcase running into February 2016. If you would like to be featured then please email me at vickywelton@hotmail.com so I can put you on the rota. Remember, your blog needs to be under a year old to feature from the time of sending your email to me.If you have emailed me and not heard from me by then, please do send me another message or tweet me!
This week's newbie showcase is Bethan from Muddling through the Mayhem of Motherdom (great blog name!). Please welcome her to PoCoLo.
Hello! I'm Bethan and I blog at Muddling through the Mayhem of Motherdom (I'm not very good at short and snappy!). I live in Catalonia (Spain) and am the deliriously proud but pooped owner of two Lego, ham, and princess obsessed boys; Boy 1(5.5) and Boy 2 (nearly 4). I blog about nothing in particular but specifically the boys, incidents caused by or involving them etc..I have been blogging for just over a year and it started off as a bit of a personal challenge as i had been undecided about whether to blog or not . It was definitely a confidence thing, I felt guilty at the thought of boring everybody to virtual tears, but one day I just did it and I have been overwhelmed by the response (Not just from my mum and her friends). Every now and again somebody shares a post or I get a mention on the Mumsnet Bloggers Network twitter page and it makes me feel a bit famous. It's a great feeling! I still hover on the send button for ages and edit it about 76 times once I've posted, but in general I love blogging! I just need to get organised so that I don't have long spates of time without blogging or joining linkys when I am coping with the mad summer heat, the boys and working. I have never been too hot at multitasking, I can't swim and talk or walk and talk for that matter! But my new goal is to try and post at least once a week (I'm aware it's Friday…)
Today I'm also launching a new section on my blog; "My "friend" was wondering" where readers are invited to submit a query their "friend" may have , no matter how big, small or bizarre and i shall pass it on to my um, "friend" who will try and calm their worries or at least help them find the corkscrew.
The top three posts that have struck the most chords with my readers are;
SEVEN THINGS I ALWAYS FORGET TO REMEMBER…… where I waffle on about my parenting crime
SEEING AS YOU ASKED…..where I dispel some new parenting myths
IT´S TIME TO TALK where I talk about getting rid of the stigma around mental health issues.
You can follow me and my ramblings on :
blog : https://muddlingthroughthemayhemofmotherdom.wordpress.com
twitter: @mayhemmuddles
Facebook: https://www.facebook.com/muddlingthroughthemayhemofmotherdom
So please go and support Bethan and all the lovely bloggers who have linked up below. Have a great weekend everyone xx
Go Over and share your posts for likes and shares with #SoFoLo HERE.
Link Your PoCoLo Posts here: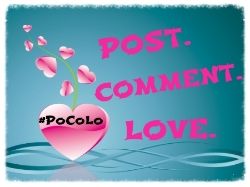 <div align="center"><a href="https://www.vevivos.com/post-comment-love" title="Post Comment Love"><img src=" http://i1322.photobucket.com/albums/u568/ToriWel/4e4a1bf6-07cb-494b-b06e-f959b1fe1311_zps654d027a.jpg" alt="Post Comment Love" style="border:none;" /></a></div>
Copyright protected by Digiprove © 2015 Victoria Welton