This week was a fairly easy prompt for me. Everyone likes 'Smiles' don't they?! How many times have you heard the words 'say cheese' when people are trying to get you to smile for a photograph? Smiles are certainly one of the best things to come out of a photo!
To me smiles can say so many things to you in so many different ways. They can be sympathetic, caring, happy or even sad. A smile can not only come from your mouth but it can also come from your eyes. They are wonderful things and are such a great way to communicate.
My photograph this week is from a wedding that I went to a couple of weeks ago. Weddings are definitely a place with plenty of smiles and this one was a really happy occasion. Ross was there with his band, D-State, who played a great set and I went along to take some photographs of the evening. There were two little boys – one was a page boy – messing around under the tables. They were having a great time and they knew I was there with my camera so they were being very cheeky. I managed to capture the photo below of them. Not only were they smiling but so was I!
I will let my poem speak for itself as usual.
Smiles can come through as happy
Smiles can come through as sad
Smiles they can be reflective
Smiles can be all that you have
Smiles can help and can lift you
Smiles bring you up when you're down
Smiles can be friendly and caring
Smiles are an upside down frown
Smiles can turn into laughter
Smiles can be seen through some tears
Smiles leave lines on your faces
Smiles leave traces for years
Victoria Welton 10th June 2015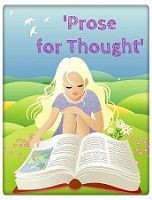 Copyright protected by Digiprove © 2015 Victoria Welton