Welcome to this week's Photography and Poetry prompt which happens to be 'favourite'.
I have to admit to finding this one a little tricky because I have so many favourite things! And I didn't want to choose Ross and Grace again (even though they are my favourite of favourites!). So, this week I have decided on a photo of cake! Because who doesn't love a piece of cake – especially us bloggers!
My poem is again outlining a number of my favourite things. I would love to know what some of yours are.
Favourite
Sitting outside on a hot summers day
The smell of a stable – the ones with fresh hay
The look on her face as she sleeps peacefully
The smile she saves especially for me
Watching our box sets when there is just two
Our Monkey Life teas are just something we do
My blogging friends although they are far
The ones who support me, you know who you are
The spread of a good old party tea
No matter whether it's for you or for me
Chocolate by the ton is something I adore
It doesn't matter what, but I always want more
Coffees are best, especially latte
Drinking them decaf is my particular forte
My love of photography and my faithful camera
Whether it be a portrait or a panorama
These are just some of my favourite things
The choices in my life that make my heart sing
Victoria Welton 29th April 2015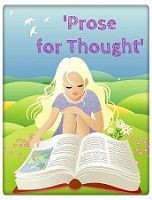 I am thrilled to say that Verily Victoria Vocalises has been shortlisted for the Social Media Category at the Brilliance in Blogging Awards. I would love your vote to help me to get to the finals and to be in with a chance of winning. Simply pop over to http://bit.ly/1GBA8iG
Copyright protected by Digiprove © 2015 Victoria Welton