This past week has seen a lot of personal changes for me. Nothing major. Just a re-evaluation of what I want out of life and where I want to be. Nothing significant enough to talk about here, save to say that I have come to realise much more about what is important to me.
This week's photography and poetry prompt is 'perspective'.
Firstly, the photograph. I don't know about you but I love making cloud pictures. I could lay in a sunny field all day watching the clouds go by and making pictures out of them. I do the same with many things; food, clothing, that type of thing. I can recall once when I was about 7, shouting for my parents early one morning, when I thought there was a giant spider behind my curtains that was reflecting through. My very annoyed father found that it was a huge ribbon that my sister and I had tied on there the day before!
Grace and I walk past this tree every day on our journey to school. I personally think it looks like a serpant. What can else can you see?
The poem, as usual, pretty much speaks for itself.
Perspective
Look through the viewfinder, what do you see?
A composition of sorts, looking back at me
All of the things I know I want to be
I change the settings, re-adjust the scene
Trying to find a focus after where I've been
I know what I want but I don't know what I mean
I monitor the shutter speed, trying to slow it down
I have every single reason to shake off this old frown
The Queen of my life, I wear the golden crown
This capture of mine, it needs to be effective
I look and I see and I find a new directive
This change in my life, means a whole new perspective
Victoria Welton 25th March 2015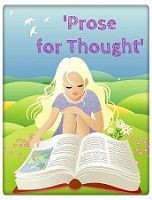 Copyright protected by Digiprove © 2015 Victoria Welton