After a couple of week's of poems with meaning, I wanted to do something a little more fun this week! I had to find something for the prompt 'Blue' and I very nearly wrote about the band – but I didn't want you all to think I was marking out for them (they are rather nice though!).
Instead I decided to come up with lots of things about the colour and it's many different meanings and I have shared it below.
The photograph was taken yesterday when I paid a visit to Hobbycraft yesterday with Grace's Brownie group. It helps that we learned about composition including repition and the rule of thirds on my photography course. Wool always reminds me of my Mum and her amazing knitting projects and, with my sister's baby being born 5 weeks early, I thought of how she would likely be using this colour now we know what she was having 🙂 Welcome to the world little man.
Blue
Blue is the colour of most of the earth
Blue is the colour of a very small smurf
Blue is sometimes the way that I feel
Blue is in all shades and that includes teal
Blue is the band of four men – not five
Blue is the song by Eiffel 65
Blue is another band, first name Deacon
Blue is the colour of an ambulance beacon
Blue Peter is the flag and a tv show
Blue Flag is for beaches with friendly-eco
Blue blood is what you have when you are royal
Blue Cross rescues animals, oh so loyal
Blue is one of my favourite colours of things
Blue is the sky where birds soar on their wings
Blue is the sea where things can set sail
Blue is our biggest mammal, the whale
Victoria Welton 18th March 2015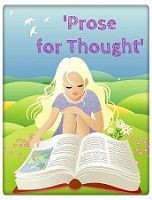 Copyright protected by Digiprove © 2015 Victoria Welton